The Chill Room, 14 September 2012, at 10pm PST on killradio.org

160k, 100 minutes, a survey and a history

Electronica is a huge subject in music, it is everywhere and constant. This program begins as a 100th birthday tribute to John Cage but turns into an oblique, twisting history of electronic music, because what began as a purely experimental mode for soundmaking had by the late 20th Century become the standard process for making ALL pop music.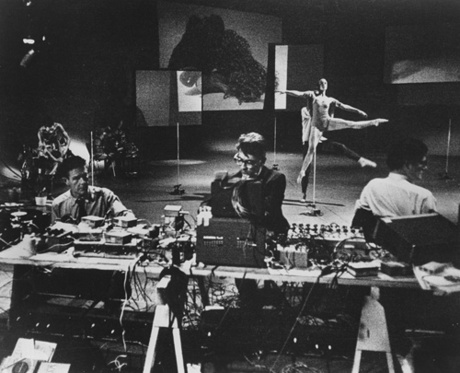 Set list: John Cage 100th birthday tribute: from Silence / Imaginary Landscape No. 1 (1939) / Empty Words / The Williams Mix (1953) / The Fontana Mix (1958) / Electronica: Can-"Oh Yeah" (1972) / Cabaret Voltaire-Do The Mussolini (Headkick) (1978) / Throbbing Gristle-United (1978) / Fad Gadget-Back to Nature (1979) / Afrika Bambaataa-Planet Rock (1982) single and Planet Rock (Soul Sonic Force) (dub version) (1986) / Kraftwerk-The Model (1978) / Steve "Silk" Hurley-Jack Your Body (1986) / Phuture-Acid Tracks (1987) / The Tape-Beatles-O For Frog (1990) / Arthur Russell-Being It (1986) / 2Unlimited-No Limit (1993) / Massive Attack-Be Thankful for What You've Got (1991) / Burial-Distant Lights (2006) / Burial-Fostercare (2009) / PSY-Gangnam Style (excerpt) (2012) / The Allophone-Bow (2012) (they're a band from Florence Italy founded in 2010) / Julia Holter-This Is Ekstasis (2012) / The Loulees-Send It Back (2012)

The "Desert Lichens of Gabbs, Nevada" piece is by Stella Beratlis and is courtesy of Michael Sheppard. With thanks to my live listeners, to John Cage, to wfmu.org, to Louise and Lee, to Dave Parker for inspiration, to killradio and radio4all.net. The image is of electronics set up to accompany a dance -- how much has electronics changed since then? Feedback requested.

It is better to make a piece of music than to perform one, better to perform one than to listen to one, better to listen to one than to misuse it as a means of distraction, entertainment, or acquisition of "culture." - John Cage

Ideas are one thing and what happens is another. - John Cage
The Chill Room, 25 August 2012, at 0030 PST on killradio.org
128k, 105 minutes, take this and may it serve you well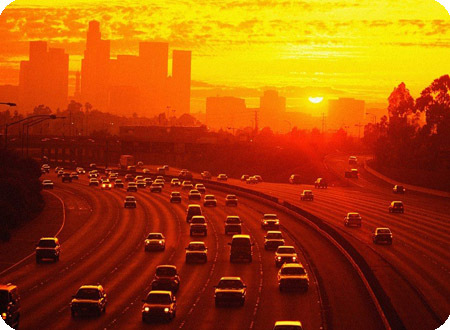 Deep dream sharing and constellation watching nightfills. You've never been more lucid. The texture of new audio buzzing your ears opens you up to many potentialities. You've never heard such sounds in your life, sometimes rolling into audio storms. You spy a shiny dancing silhouette on the horizon. You are safe in contemplation. You smile, then laugh.
Setlist (overlapping, incomplete): Beequeen-10 Minutes Before the Worm / John Cage-In a Landscape / Brian Routh-High Planes Drift / Alan Vega-Jukebox Baby / Roc Raida-Insane Turntablist (from Nat Roe) / Dubai Nights (no artist listed) / Yann Tomita and the Doopees-Dooits / CoH & Cosey Fanny Tutti-Mad / Boom Bip-Manzabozh / 3 Dog Night-Mama Told Me Not to Come (chilled) / Haysi Fantayzee-Shiny Shiny (dance mix) / Susuma Yokota-Golden Years / Joni Mitchell-Night and the City / Andy Gibb-Shadow Dancing (traktored, doubled, and re-edited) / Dr. John, the Night Tripper-Twilite Zone / Eric Copeland-Louie, Louie, Louie / The Spaceheads-Open My Box / Yoav with Emily Browning-Where Is My Mind? (Sucker Punch) / John Lennon-What You Got / Dan Deacon-True Thrush / Kate Bush-Under Ice / Can-Vitamin C / Terry Riley-You're No Good (Nat Roe re-edit) / Mechtild Von Leusch-unknown track / THU20-from Euro live cassette / Nurse With Wound-Rockette Morton / Belle & Sebastian-I Want the World to Stop / Merzbow-Iron, Glass Blocks & White Lights / William DeVaughn-Be Thankful for What You Got (extended full length)
With thanks to my live listeners for their patience and will, to Louise and Noel and Jason Dicrylium, to wfmu and killradio and radio4all.net. Comments requested.
I want to write a message to you everyday at 10 o clock in the evening, yellow pearl my city is. This is your art, this is your Balzac, your Brookside and your Bach.
The Chill Room, 1 June 2012, 1130pm PST on killradio.org
160k, 80 minutes, men have had their shot and look at where we've got
What a collage can do is focus attention so that the "what else" that is usually hidden can become manifest. Here the secret show is in the title, but the truth is beautiful, as is what is heard. Suppose conflicts resolve without you -- what will you do then? Or is that too hard to accept, or even to believe? Or is there no time to think?
Set list (collage layered, overlapping, incomplete): Ivor Cutler-Women of the World / Tetsuo Inoue-Q Tip / Leonard Cohen-Lover Lover Lover (Field Commander Cohen) / Moniek Darge-Alviceba / Rolling Stones-Dancing with Mr D / Louis and Bebe Barron-Love at the Swimming Hole / Francis Plagne-Laid Out Like a Corpse / Faust-It's a Rainy Day Sunshine Girl / Traci Lords (with Juno Reactor)-Fallen Angel / Jimi Hendrix-1983 / Linda Hurst-Women of the World / The Pastels-Attic Plan (Saturday Nightlight Mix by Mouse on Mars) / DJ Female Convict Scorpion-Alan Watts / Biosphere-Blue Monday / Aldo Clementi-gian(Ca)rio Cardini / The Doors-Cars Hiss By My Window / Bridget St. John-Goodbaby Goodbye / Jefferson Airplane-rejoyce / Psychic Televsion-It's No Good Trying / Fat Mattress-Bright New Way / Emiliana Torrini-If You Go Away / Pearls Before Swine-The Translucent Carriages / Henry Flynt-Glissando No. 1 / Jim O'Rourke-Women of the World / Bob Dylan-No Time to Think / Miley Cyrus-You're Gonna Make Me Lonesome When You Go
This program is dedicated to Michael Schmitt because he needed it. With grateful thanks to my live listeners, to killradio and radio4all (not podomatic). Comments appreciated.
All you want to do is live. All you want to do is give. But somehow it all falls apart.
The Chill Room, 6 April 2012 0100 PST, on killradio.org
160k, 82 minutes, cinematic purgatory
In which I mash together four different horror movie soundtracks, two almost complete and two partial, letting oblique connections fire like synapses. Like standing in the middle of a bridge over an endless void, then lighting both ends on fire, pin point precision and superb music choice, pulsating into a resonating culture that even the most surface listener can enjoy. Is this show about the ascension or descension of man, or both?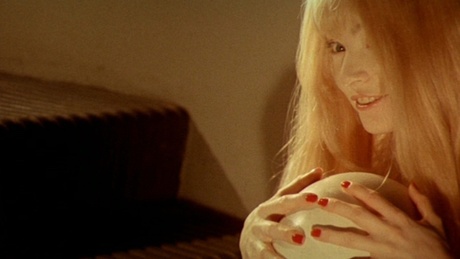 Set list (overlapping and incomplete):
Film soundtracks and dialogues:
Videodrome (Cronenberg 1982, with James Woods and Debbie Harry)
Toby Dammit (Fellini 1967, with Terence Stamp)
Scorpio Rising (Anger 1964)
Blue Velvet (Lynch 1987, with Dennis Hopper, Isabella Rossellini, Kyle McLachlan)
Music:
Ricky Nelson-Fools Rush In / Little Peggy March-Wind Up Doll / Twine-Asa Nisi Masa / Zoviet France-Moresco / Go Home Productions-Crazy Little Fool / Bobby Vinton-Blue Velvet / Bob and Bake-A Beatle Mash / Elvis Presley-Devil in Disguise / John Cage-Variations IV / Ray Charles-Ruby / Hafler Trio-That Which Preys, Emerging From The Dark / Ray Charles-Hit the Road, Jack / Martha and the Vandellas-Heatwave / The Crystals-He's A Rebel / Claudine Clark-Party Lights / Ken's Last Ever Radio Extravaganza-Beatles Chaos Fugue: Across the Universe / Kris Jensen-Torture / Merzbow-Another Crash for High Tide / Strawberry Fields Forever / Gene McDaniels-Point of No Return / Yesterday / Little Peggy March-I Will Follow Him / The Safaris-Wipeout / I'm Looking Through You / Roy Orbison-In Dreams / World Standard-The Lonely Driver / Nina Rota-Toby Dammit Theme
With thanks to Jason Berthume, my listeners, radio4all.net and killradio.org. Special thanks to Tim Lucas and Michael Weldon and to Ken's Last Ever Radio Extravaganza (http://lastever.org/). Comments requested.
I close my eyes, then I drift away into the magic night, I softly say a silent prayer like dreamers do, then I fall asleep to dream my dreams of you.
The Chill Room, 2 March 2012, at 11pm PST on killradio.org
128k, 130 minutes, taking the Monkees seriously
I'm a lifetime Monkees fan, I admit it. I have thought about how to approach a Chill Room special on the Pre-Fab Four for over a decade, and not done so because they are a nostalgia act and their music has always been given short shift due to their origins. But now with the passing of David Jones on 29 February, it's time to do it.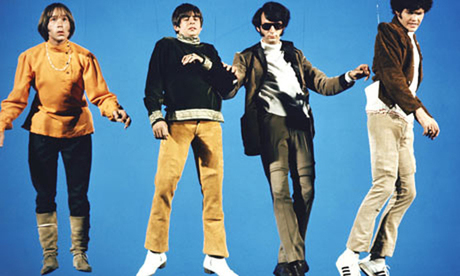 This is not a tribute to Davy Jones but to the whole band, and to the fact that these guys took a huge pop audience into surrealistic and somewhat subversive worlds without any shame. It saddens me to read that Davy was unhappy with HEAD, which is one of the great late 60s "head" movies (it really IS a movie, not an expanded TV episode). So tonight, I go through the Monkees' great early pop music history, and finally I get to do the psychedelic collage I have always felt this music deserved.
The Monkees: Mike Nesmith, Peter Tork, Davy Jones and Micky Dolenz. All material (except for the song Girl) comes from the first five Monkees albums 1966-1968, additional material from Rhino sessions and early unreleased material, the movie HEAD, and the TV special 33-1/3 Revolutions Per Monkee. Set list: Davy Jones-Girl (from The Brady Bunch Movie 1995, recorded 7/94) / I Wanna Be Free (Boyce & Hart track with Micky and Davy vocals) / Last Train to Clarksville / Take a Giant Step / Saturday's Child / Papa Gene's Blues / She / Mary, Mary / (I'm Not Your) Steppin' Stone (from 7") / I'm a Believer (from 7") / She Hangs Out (from Canadian 7" 1967) / Valleri (first version 1966) / The Girl I Knew Somewhere (tracking session) / The Girl I Knew Somewhere (finished) / You Told Me / Forget That Girl (rough vocal overdub session) / Randy Scouse Git (aka Alternate Title) / Salesman / Love Is Only Sleeping / Cuddly Toy / Pleasant Valley Sunday / Don't Call on Me / Psychic Monkees Psychedelia: Words (10/66 first version) / Daily Nightly / Tapioca Tundra (from 7") / Star Collector / Diego Ditty (from HEAD) / The Porpoise Song (from 7") / As We Go Along / Auntie's Municipal Court / Listen to the Band (climactic freakout from 33-1/3 Revolutions Per Monkee TV special) / Davy, Frank Zappa as the Critic, and cow (from HEAD) / Guru Scene (from HEAD) / Writing Wrongs / Can You Dig It? (from HEAD and written by Peter Tork) / Diego Ditty (again)
A grateful thank you to the memory of David Jones and to the Monkees, and to Andrew Sandoval and the people at Rhino Records. Thanks to my listeners, including both Monkee virgins and longtime maniacs. Also to killradio and to radio4all.net. Comments dutifully requested.
Fine man, crazy man, he can't see the sound of the sunset, the sound of the sea. Why do the people walk away from me? Nobody here can see that we are you, we are you.
The Chill Room, 18 February 2012, at 00:00 PST on killradio.org
128k, 130 minutes, the sound of enlightenment
The goal of this program is to take you to sleep. The music leads from binaural pulse beats down to slow brainwaves, and flows through a night. The stream is a model for consciousness itself. You will hear music for sleeping, dream language from James Joyce, occasional rises to REM-like states, shattered dream music, late night chill outs and gentle lullabys, until we land in pure delta waves. Go with it.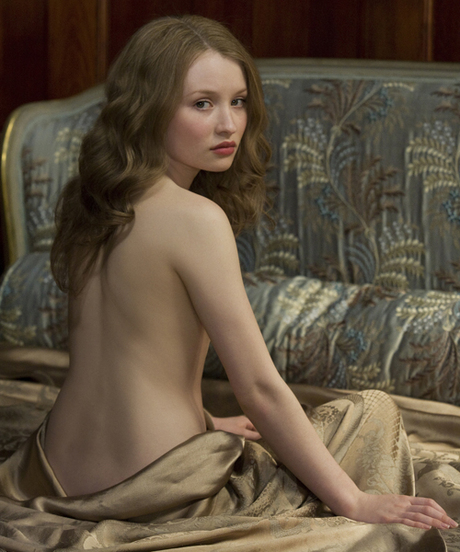 Set list (overlapping, incomplete, does not list ambient rain, bird and train recordings): Bob Dylan-All the Tired Horses / White Noise, Heartbeat, Atmospherics / Music for Sleeping-Music to Watch Girls By / Fluke-Tosh (Gosh) / Stereolab-Blue Milk (vinyl version) / John Cage-Dream / David Ball with Genesis P'Orridge-The Man Inside the Man / Thick Pigeon-Silhouettes / The Beatles-I'm Only Sleeping (extended chill mix) / Jimmy Page & Robert Plant-City Don't Cry / Binaural Alpha to Delta Waves / James Joyce-Anna Livia Plurabelle (recorded in Paris 1929, from ubuweb) / Phineas Narco-Goodnight Irene / John Cage-The Williams Mix (1958) / Pink Floyd-Echoes / Santo & Johnny-Sleepwalk / Sweet Dreams / satanicpornocultshop-59,054,087 / What is An Object? / Emily Browning-Asleep / Sun Ra-Sleeping Beauty / Hafler Trio-Song 2 / Yoav-Where Is My Mind? / Stage 4 Deep Sleep / Bonzo Dog Doo-Dah Band-Now You're Asleep / Celletti Roedelius-By This River (vocal by Christine Roedelius from Sustanza di Cose Sperata) / Deep Delta Waves with thunderstorm and ocean
With thanks to my listeners, to Ubuweb, to Transparency, to killradio.org and radio4all.net. For more information on this program, see Sleeping Beauty under http://djbennettchillroom.blogspot.com/. I hope I get some comments. Be careful, not recommended for listening while driving.
It's churning chill. Der went is rising.