Secret Chiefs 3 - "The Three" show theme song
"Renunciation", "Ishraqiyyn" from "Book Of Truth I - Book Of Horizons" cd (Web of Mimicry)

Al Rayyis Abdin "Samah Ya Dunya" from cd "Festival Al Allahin of Egypt"

Fursaxa "Song to the Cicada" from cd "Amulet"

Volcanosis "Kif" (unreleased)

Fursaxa "Song to the Cicada"(cont'd), "Tyranny" from cd "Amulet"

Gila "The Buffalo are Coming", "This Morning" from cd "Bury My Heart at Wounded Knee"

Saffron Parade Arabesque Band "Aziza" (from MySpace)

Grails "Stray Dog" from mp3 "Black Tar Prophecies vol. 1, 2, & 3"

Sleepwalkers Local live set

Amps for Christ "Lord Bateman (Child # 53)", "Roto Koto in C Major"

Sir Richard Bishop "Kutna Hora" from cd "Head Trauma"

Tianjin Buddhist Music Ensemble "Lanhua Mei (Blue-Blossomed Plum)"
from cd Taste of Asia

Igor Amokian cassette "Detached Modular" (Timelapselabel.net)

Sun City Girls "The Imam" from cd "Funeral Mariachi"

Swords of Fatima "Into the Gobi Desert" from the cd "Monsoon and Sandstorms"
Radio Sendiddy 12/22/12 8pm PST 128kbs Stereo
With Christmas right around the corner from this send, we welcome Jadox & Rezin back to the KiLLRadio studio, and this time they've brought along a few special ladies: spoken word artist Melly B., and photographer Christiahn. Always a pleasaure to have these guys in the KiLLRadio studio, we get settled in for a night of great music, stories, and of course some Bolthouse Farms Vanilla Chai Tea. MassKonfusion kicks things off with an Intro Send, and then we chop it up with the guys and listen to some of their latest pieces. Afterwards they introduce us to the lovely Melly B., and we listen to a few from her Rezin-produced album "Spoken Window". DJ BoB-E drops a Send, then we get back into it with the guests for a little freestyle session (aka Spitters On Deck), then follow up with some more talk and guest tracks. MassKonfusion mixes us out to close out the show. Tune into Radio Sendiddy LIVE every Saturday night on the world's most dangerous station, L.A.'s own www.killradio.org
SETLIST:

SEND 1 (MassKonfusion Intro Send):
Afroman "Deck My Balls"/ Kids Rap'n The Christmas Hits "Must Be Santa"/ Jadox & No Sleep "Radio Sendiddy Spitters On Deck (Sendiddy Intro Drop)"/ Run-DMC "Christmas In Hollis"/ Born Allah aka Daddy Grace "The GOD That Stole Xmas"/ Afroman "Let Her Blow"/ Nate Dogg & Snoop Dogg "Santa Claus Goes To The Ghetto"/ Kanye West, Prynce Cy Hi & Teyana Taylor "Christmas In Harlem"/ Afroman "I Wish You Would Roll A New Blunt"/ Eazy-E "Merry Muth****** Xmas'/ R.A. The Rugged Man feat. Mac Lethal "Crustified Christmas"/ Kurits Blow "Christmas Rappin"/ Jadox "F.A. Strivin"/ Jadox "Curate"/ Rezin "Speed Demon"/ Jadox feat. Rezin "Change Yo Tactics"/ Jadox feat. AFS, NC Abram, No Sleep "Skyscrape"/ Jadox "Phase Fetish"/ 8-Bza "Rez N 8"/ Aceyalone "The Catch"/ Showbiz & AG "Show & A"

SEND 2 (Guest Segment 1):
Rezidox "Scouting Report"/ Rezidox feat. No Sleep "Change Yo Tactics"/ Jadox "ILL 2 Sickening"/ Ink Rezin "Change Gon Come"/ Melly B. feat. Ink Rezin "Neva!"/ Melly B. "A Mind Full"

SEND 3 (DJ BoB-E):
DJ Jazzy Jeff feat. Big Daddy Kane "The Garden"/ DJ Honda feat. De La Soul "Trouble In The Water"/ Akrobatik "Remind My Soul"/ Afu-Ra "Whirlwind Thru Cities"/ 7L & Esoteric "Think Back"/ Aceyalone "Grand Imperial'/ Ex- Vandals "Industry Standard (Deeskee Remix)" feat. Perk-One, Rakaa Iriscience, 2mex/ Raekwon feat. Inspectah Deck & Estelle "Chop Chop Ninja"

SEND 4 (Guest Segment 2):
Spitters on Deck (Freestyle Session)/ Jadox "Shine (Trayvon Martin)"/ Doxola "Compensate"/ Ink Rezin "Her New Dress"/ Ink Rezin feat Melly B "Funk Dem Wordz"/ Melly B. "Freeze Me"

SEND 5 (MassKonfusion Outro Send):
Ice Cube "Everythang's Corrupt"/ N.W.A. "Gangsta Gangsta"/ Elzhi "It Ain't Hard To Tell"/ Michael Jackson "Human Nature"/ Nas "It Ain't Hard To Tell"/ Slum Village "Tainted"/ 2Pac "California Love"/ 2Pac "Tha' Lunatic"/ 2Pac "Something Wicked"/ Dr. Dre "The Next Episode"/ Dr. Dre & Snoop Dogg "The Wash"/ Hi-Tek feat. Snoop Dogg, Talib Kweli, Slim Thug "How We Do It"/ Dr. Dre, Eminem, Nate Dogg, Snoop Dogg, & Xzibit "Bitch Please Pt. 2"/ Beanie Sigel & Snoop Dogg "Don't Stop"/ Snoop Dogg "Gin & Juice"/ Snoop Dogg "Serial Killa"/ 3rd Bass "No Static At All"
The Chill Room, 18 February 2012, at 00:00 PST on killradio.org
128k, 130 minutes, the sound of enlightenment
The goal of this program is to take you to sleep. The music leads from binaural pulse beats down to slow brainwaves, and flows through a night. The stream is a model for consciousness itself. You will hear music for sleeping, dream language from James Joyce, occasional rises to REM-like states, shattered dream music, late night chill outs and gentle lullabys, until we land in pure delta waves. Go with it.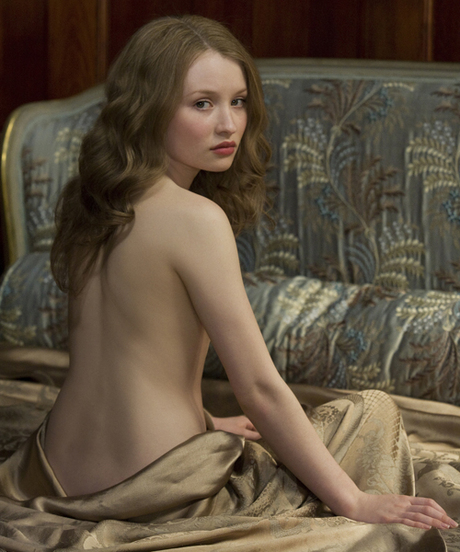 Set list (overlapping, incomplete, does not list ambient rain, bird and train recordings): Bob Dylan-All the Tired Horses / White Noise, Heartbeat, Atmospherics / Music for Sleeping-Music to Watch Girls By / Fluke-Tosh (Gosh) / Stereolab-Blue Milk (vinyl version) / John Cage-Dream / David Ball with Genesis P'Orridge-The Man Inside the Man / Thick Pigeon-Silhouettes / The Beatles-I'm Only Sleeping (extended chill mix) / Jimmy Page & Robert Plant-City Don't Cry / Binaural Alpha to Delta Waves / James Joyce-Anna Livia Plurabelle (recorded in Paris 1929, from ubuweb) / Phineas Narco-Goodnight Irene / John Cage-The Williams Mix (1958) / Pink Floyd-Echoes / Santo & Johnny-Sleepwalk / Sweet Dreams / satanicpornocultshop-59,054,087 / What is An Object? / Emily Browning-Asleep / Sun Ra-Sleeping Beauty / Hafler Trio-Song 2 / Yoav-Where Is My Mind? / Stage 4 Deep Sleep / Bonzo Dog Doo-Dah Band-Now You're Asleep / Celletti Roedelius-By This River (vocal by Christine Roedelius from Sustanza di Cose Sperata) / Deep Delta Waves with thunderstorm and ocean
With thanks to my listeners, to Ubuweb, to Transparency, to killradio.org and radio4all.net. For more information on this program, see Sleeping Beauty under http://djbennettchillroom.blogspot.com/. I hope I get some comments. Be careful, not recommended for listening while driving.
It's churning chill. Der went is rising.