The Chill Room, 20 April 2013, on killradio.org

160k, 90 minutes, becoming coherent
We live in such a time that not long ago we had a government which refused to listen to the people. Now we are unsure of what is heard by the govt and what isn't. Something coherent has been lost. The date of this show, April 20, is the anniversary of so many "issues." Hitler's birthday, the anniversary of Waco and Oklahoma City and Columbine. (It's also my dad's birthday.) So much of modern experience is beyond any kind of ordinary comprehension, because it is beyond our senses and systems. This program also signifies ten years in Iraq, which was an unjust illegal war. So what it does is use examples of favorite modernist musics (mostly ambient instrumentals but also containing songs) in order to call for revolution. Yes, a call for blood. Listen close or you'll miss it. Each musical piece is a "text" to add to all the other texts.
Set list (long ambient pieces overlapping & incomplete): Kevin Ayers, Robert Wyatt, Francois Bayle-"IT" (We Did It Again) / North Michigan Radio Scan / Led Zeppelin-Ten Years Gone / Robin Wood-The Incoherent Text (excerpt Hollywood from Vietnam to Reagan, read by your dj) / Caroliner-Legs Go, Mind Goes, Lungs Go (7") / Frank Dommert-Kiefermusik / Nurse With Wound-Cold / The Hassles-Hour of the Wolf / Merzbow-Another Crash for High Tide / Dusted-Childhood / Mort (sung in Spanish, can anyone help me identify this old salsa?) / Molotov Cocktail-New Year's Eve saxophones and UFOs / Asmus Tietchens-Linea / Donovan-Ferris Wheel / Underworld-Kittens / Cluster-Untitled / THU20-Der Holzweg / Sky Cries Mary-2000 Light Years from Home / MIJ-Two Stars / Yes-And You and I / The Haters-Journey into Pain / Frank Dommert-Das Leben in Sulz / Wendy Carlos-Beethoven's 9th (Scherzo)
This program presented for education and entertainment. Special thanks to live listeners, Louise, Alan, Dennis. Of course thank you to Jason Berthume for holding onto this one for me. A special salute to Richard Lippe. Thanks to killradio.org and radio4all.net. Comments comments comments.
Now, what is this madness that invades your fair repeating of your soul? Is it the hour of the wolf?
Harpers.org
Yahoo News
The Washington Post
www.godfatherpolitics.com
uploaded to www.radio4all.net
nssjnewssolo 10/02/12

Money and Politics

Mitt Romney Style -- Gangnum parody, on You Tube
??..don't know?
Cop Shoot Cop -- 10 Dollar Bill
Reverend Horton Heat -- 400 Bucks
Al Urban -- Lookin For Money
AC/DC -- Money Talks,
What Do You Do For Money, Honey?
Eric Idle sings Monty Python -- The Money Song
John Belushi -- Money
Little Charlie & the Nightcats -- Money Must Think I'm Dead
Pink -- I'm Not Dead, I Got Money Now
Pink Floyd -- Money
Van Morrison -- Blue Money
Cyndi Lauper -- Money Changes Everything
Cop Shoot Cop -- Money Drunk,
Surprise Surprise
Jonathan Toth from Hoth - Get a Job

Triptonikhan -- Occupy Everything
Brandon Carter -- They're Trying To Kill You

Woody Guthrie -- All You Facists Bound to Lose,
This Land Was Made For You And Me
Pete Seeger --Which Side Are You On
Dropkick Murphys - Which Side Are You On,
The Worker's Song
Frank Zappa -- Hungry Freaks Daddy
Dweezel Zappa -- Peaches in Regalia

also found on www.radio4all.net

The Chill Room, 7 July 2012, at 0100 PST on killradio.org
160k, 81 minutes, exploring the American Myth in musical collage
This is a tightly focused program designed to meet the challenge of what we call Independence Day, more about what this country stands for to so many in this world, love and war and famine and peace, four months out before an election that will either take us in the right direction or lose the country altogether. No more time to pretend this is way things always are and that nothing changes, for it does. It always, constantly changes. The people of these songs are not standing on the sideline watching.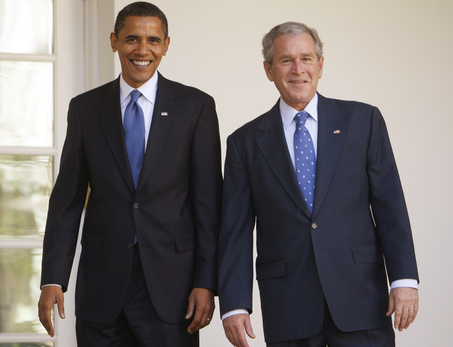 Setlist (overlapping and incomplete): Intro / Always Is Always / Timothy Leary-Be Cool / The Old America / Bob Dylan's 115th Dream / William S. Burroughs-K9 Was In Combat With The Alien Mind Screen / Nurse With Wound-Salt Marie Celeste / James Blood Ulmer-Are You Glad To Be In America? / Simon & Garfunkel-America / Sun Ra-Exotic Forest / Beach Boys-Cabin Essence (early version) / Grateful Dead-Thunder & Lightning_Shakedown Street (2 Feb 1979 Oakland Coliseum) / Jimi Hendrix-The Star Spangled Banner (18 Aug 1969 Woodstock) / Suicide-Ghost Rider (July 1984 Irving Plaza, NYC) / Kitten Sparkles at Jabberjaw, L.A. 1995 / Die Trip Computer Die-America Is Burning / Tori Amos-Home on the Range / The Doors-L'America / Funkadelic-America Eats Its Young / Van Dyke Parks-By the People / The Work-I Hate America / Steppenwolf-Monster / Backlist / Always Is Always / Outro
With thanks to my listeners, killradio, and radio4all.net. This program is presented for educational purposes, and comments are requested. The Chill Room will be closing soon and I would love to hear from my listeners.
But still from near and far to seek America they came by thousands to court the wild.
The Chill Room, 1 October 2011, at 12:15am PST on killradio.org
128k, 94 minutes, oblivion and after
There's a new kind of Fascism that has infected the world, and it is based on money, on the haves and the have-nots. It thinks that only the "haves" have rights and that the rest of us can be thrown away like garbage. This program subverts such attempts at order and rearranges the pieces into moments of pure release. Fascists will hate this program
Set list (incomplete and overlapping): Zbigniew Karkowski-Consciously Unconscious / Hawkwind-Space Is Deep / Andy Ortmann-Psychic Energy Displacement / Bruce Cockburn-The End of All Rivers / Un Frestin Sagital-Epitaph of Permanence / The Oscillation-Future Echo / Tricky Disco-Tricky Disco (12") / Zoviet France-Cyclonic Sub Alien / Morton Subotnik-Sky of Cloudless Sulphur / Merzbow with live bagpipes at 50 Bucks in Los Angeles 12 September 1995 / Kate Bush-Night of the Swallow / Zbigniew Karkowski-Unconsciously Conscious / DJ Nat Roe-Itunes and Sweeps (28 Sept 2011 on WFMU) / Beloved-Your Love Takes Me Higher / Them-Gloria / Matmos-Last Delicious Cigarette / Pat Boone-It's Too Soon to Know / Sobs Rain & Delay / Phil Ochs-I've Had Her / Zoviet France conclusion
With thanks to Nat Roe for inspiration; Lee Breuer, Jack Smith, Roger Easson, Richard Foreman for teachings; to my listeners, to wfmu.org, to killradio.org. Please when being civilly disobedient, be safe. Comments are so nice.
They'll never find me posing as the night, and I'm home before the morning.
Beneath the Underdog, long on killradio.org, is now available on the killradio podcast archive. Listen in to Luca Crostella, Yombo Bakabila, Ron Geren, Peter Loaiza (Pinchi Peter), and Mike Carlin (and Matilda) as they sort out reality.
Everybody is in....!! Stand up for your rights ! To the young Egyptian, the New Tech/Facebook/Google Generation..... an African presents a plethora of topics, those back home are quite familiar with, regarding different current events, back home.... Akbar Muhammad Speaks on Egypt..... 83 million people are experiencing crisis, and the world....? Have you heard of Keny Arkana? A 28 year-old woman, with a graceful and sharp tongue....? Sincere exhibits of disgust, for this World's unfortunate events....!! "La mère des enfants perdus" "(The Mother of Lost Children)." We are going to bring up discussion, based on the/our new generation... How are children relating to this World, today.... with the tools they have to excel, this is a very exciting time for the youthful exuberance to pour out in display. Children of the sky.... we will see you soon. All we need, is the RIGHT CAUSE, and a SPARK !! And by the end of the show, Ron Geren will share a naked woman with you !! And you will witness Mike Carlin, at his very best, and when there's a problem, companies like M.I.T. use, what we call, a think tank. THINK TANKS = A mother, a child, a plumber, a carpenter, a nuclear scientist..... all people, holding all occupations, with different educational backgrounds, and I ask you today, why isn't this applied to our society's government? "FREE IS YOUR MIND," by NINEYEARS, New to sunny LA!!!, from Milan.... to work on new music production. Artists Maximilien Zaganelli, and girlfriend, Alessandra Silva are here for three months, in pursuit of the perfect album. And we have a special guest in the house... Tommy!!!!!! Thank you, for fitting right in!! P.S..... Artichoke was played last week, and if you want to see this musician live... Next saturday, February 12th, he's playing at a darling cafe in South Pasadena, called, Buster's Coffee. The address is 1006 Mission St., South Pasadena, CA 91030... forgot the time, somewhere around 8p.m. Find out, and support a local artist... one who entertains from the bottom of his heart. No Gold, No Problem... someone, let us just print more money? What Dollars??? And to lead us out of this fun afternoon, how about some music from Pataband.... sunflower kiss...