The Chill Room, 26 April 2013 at 10pm PST on killradio.org
This is the second half of a three hour program
Soundtrack: basic score by Wendy Carlos and Rachel Elkind, but Kubrick mostly used modernist music scores which he laid over each other (sort of like the Chill Room!), sound editing was done by Dino Di Campo, Jack Knight, and Bill Rowe.
The non-original music on the soundtrack includes:
Lontano by György Ligeti
Music for Strings, Percussion and Celesta by Béla Bartók
Utrenja — excerpts from the Ewangelia and Kanon Paschy movements and The Awakening of Jacob by Krzysztof Penderecki
Home by Henry Hall and the Gleneagles Hotel Band
Midnight, the Stars and You performed by Ray Noble and His Orchestra, with Al Bowlly

There are three musical interludes not from The Shining:
John Lennon-Instant Karma!
Grateful Dead-Cold Rain and Snow
Ryoji Ikeda-Headphonics

Jack: "I want you to like it here. I wish we could stay here forever ... and ever ... and ever."
The Chill Room, 29 March 2013 at 10:00pm PST on killradio.org
192k, 130 minutes, an environmental trip with the Firesign Theatre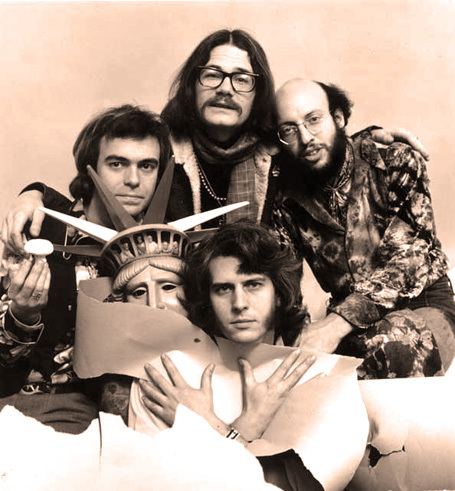 I admit up front that this is a very dense, verbal show. What the Firesign Theatre did with humor and imagination had a profound effect on my thinking and writing. What I wanted to do tonight was take what is a little known work by the group, their final Columbia lp, In the Next World You're on Your Own, and create a conceptual context for a lingering listen, using earlier materials to set the stage (and provide overlapping connections). That context is a form of psychedelia. But this trip goes beyond humor. It's social comment, American history, a future of Cops-like tv shows, insane game shows, a baseball game, the Academy Awards, and media terrorism. The phrase "Eat flaming death, fascist media pigs!" comes from here. Be part of the future, and listen closely.
Set list (overlapping and somewhat incomplete): Firesign Theatre (FST) recordings from 1968 to 1976, in collage. FST-Temporarily Humboldt County / Nurse With Wound-Echo Poeme Sequence No. 2 / Gil Melle-The Andromeda Strain / Led Zeppelin-D'yer Ma'ker / FST-Station Break (45 from 1969) / BBC Dreams Doc (Delia Derbyshire)-Seas / Patsy Cline-You Made Me Love You / Wax Tailor-Que Sera Sera / FST-Le Trente-Huit Cunegonde / Die Trip Computer Die-The Iron Dream / Camouflage Danse-Mad Love (excerpt) / Pink Floyd-Chapter 24 (mono mix) / David Essex-Rock On (7" at 33rpm) / Grindhouse-Zombie Attack (March 1985 performance at Pyramid Club NYC, written and directed by your dj) / FST-Ralph Spoilsport Yes I Will Yes / 4 Tops-Bernadette / Bill Withers-Use Me / Loo & Placido-Safari Love / ToTom-Make It in the Morning / FST-Police Street / SRC-In the Hall of the Mountain King / Van Dyke Parks-Come to the Sunshine / Traktor Carpenters / FST-We've Lost Our Big Kabloona
With special thanks to Greg Bishop, Mark Dolnick, Rich Garibaldi, the Firesign itself, my live listeners, and to killradio and radio4all.net. The Vietnam War has been over for 40 years tonight. Comments hoped for. It's terrific to hear you laugh. Photo (clockwise from top): David Ossman, Peter Bergman, Phil Austin, Philip Proctor.
Change returns success, going and coming without error. Action brings good fortune. Sunset, sunrise.
The Chill Room, 15 March 2013, at 10pm PST on killradio.org

192k, 105 minutes, Trouble Every Day and We're Only In It for the Money
A follow up on Frank Zappa, featuring a segment on Frank's greatest straight rock song Trouble Every Day, and his extraordinary third album We're Only In It for the Money, with alternate mixes, test edits, and live versions of the material. So a deep listen to some more of Frank's early days.
Set list: All tracks by Frank Zappa and the Mothers of Invention unless otherwise noted. Trouble Every Day (Freak Out) / Nurse With Wound-Subterranean Zappa Blues_Your Saxy Baby / Arthur Barrow & Robert Williams-Trouble Every Day / More Trouble Every Day (Roxy & Elsewhere) / The We're Only In It for the Money Test Edit (1967 EMI Metal Acetate) / Concentration Moon (We're Only In It for the Money) / Concentration Moon (alternate album version) / What's the Ugliest Part of Your Body_Mother People (pitch corrected) / Absolutely Free_Flower Punk_Hot Poop_Nasal Retentive Calliope Music_Let's Make the Water Turn Black (alternative album versions) / Let's Make the Water Turn Black (6 Oct 1968 Beat Club TV show UK) / You're Lonely Little Girl_Take Your Clothes Off When You Dance_What's the Ugliest Part of Your Body (19 April 1975 Capitol Theater, Passaic NJ)
With thanks to Tom Brown, killradio.org, Rhino Records, radio4all.net, my listeners. Presented for entertainment and education.

Get H.T. Brown's Confessions of a Zappa Fanatic on Amazon. Just search for Zappa Fanatic!
All your children are poor unfortunate victims of lies you believe. A plague upon your ignorance that keeps the young from the truth they deserve...
135 Chill Rooms in one place
The Chill Room, 19 January 2013, 00:00 PST, on killradio.org

160k, 94 minutes, psychology you can dance to
Everything is already waiting for you. This collage is built from layers of songs, texts, Freud, audio from other media, radio, Jung, live performance, music brut, noise, beats, Lacan, glitch, Baudrillard, and anything I can use to push onwards. It wants to BE the story, and my goal is "Further." The essence of sexuality and the voice of interior monologue rule. This one will not leave you alone, and yet is perfect company for a city night.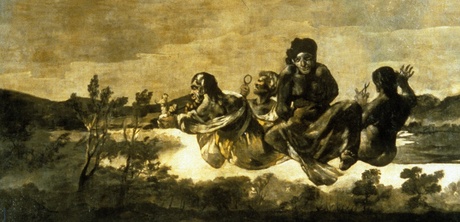 Ingredients for the collage include dialog excerpts from Oliver Stone's Natural Born Killers, two Kathy Acker texts (read by your dj) describing paintings by Francisco Goya, and Tom Snyder interviewing Charles Manson 1981.
Set list music: (overlapping and incomplete, which means some songs are not played all the way through and some are not listed): Tom Jones-Thunderball (live 1965) / Beequeen-Anne No Hi / Ussachevsky-Piece for Tape Recorder / Miles Davis-Spanish Key / The Shaggs-My Pal Foot Foot / Cowboy Junkies-Sweet Jane / Blue Oyster Cult-Cities on Flame with Rock'n'Roll / Prince-Feel You Up (demo) / satanicpornocultshop-Glow Worm / Olivier Messiaen-Oraison / Valley of Capsules-Black Sand Blue Sunshine / The Fates / The Carpenters-Rainy Days and Mondays (traktor mix) / 400 Blows-For Jackie M / Neneh Cherry & The Thing-Dream Baby Dream / Chaurasia-The Night and the Ocean / Bob Dylan-You Belong to Me / The Pugs-Tequila / Nurse With Wound-She and Me Fall Together Like Free Death / Paris Hilton-Turn It Up (varispeed turntable) / Duane Eddy-The Trembler / Stockhausen-Kurzwellen mit Beethoven / Witches Sabbath / The Beatles-Revolution 9 (wubmachine mix) / Peter Gabriel & Nusrat Fateh Ali Khan-Taboo / Throbbing Gristle-Hot on the Heels of Love / Nine Inch Nails-A Warm Place / Steppenwolf-Magic Carpet Ride / Stevie Wonder-Don't You Worry About a Thing / Mothers of Invention-Chrome Plated Megaphone of Destiny / COH + Cosey Fanny Tutti-6 / All the Tired Horses (anonymous remix from soundcloud) / Patsy Cline-You Belong to Me / Die Trip Computer Die-We Are Your Friends
With thanks to killradio.org, my listeners, wfmu.org, Hassan Jamal, Michael Schmitt, my teachers. Posted for educational and entertainment purposes. I own nothing. Comments eagerly hoped for. The image is Goya's The Fates from 1823.

I'll be standing on the side while you check it out.
The Chill Room, 4 January 2013, at 11pm PST on killradio.org
192k, one hour, a deep listen to Patsy Cline rocking and torching
She is one of the ultimate icons of the music world, and we're coming up on the 50th anniversary of the plane crash that took Patsy Cline. I love that big contralto voice of hers, which I always thought was pure rock at its heart. And in fact she did a bit of rockabilly in the 50s, but she was directed more toward torchy, almost cabaret material, especially near the end. Let's take some time to listen closely to that amazing voice, in salute and wonder.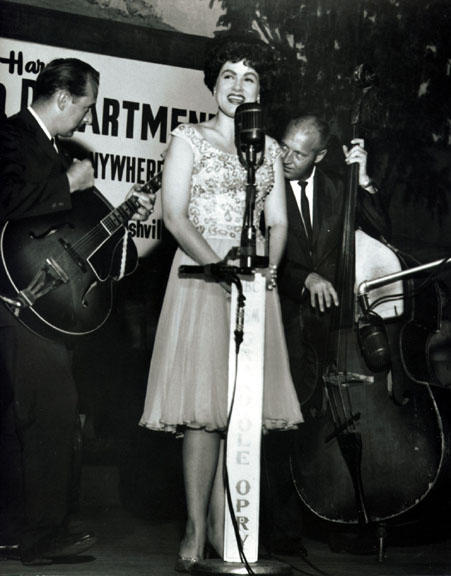 Set list: All performances by Patsy Cline. Walkin' After Midnight (Arthur Godfrey Show, 26 April 1957) / Got a Lot of Rhythm In My Soul / Roll Roll Roll / The Love I Have For You / Never No More / Walking Dream / Let the Teardrops Fall / Too Many Secrets / In Care of the Blues / Sweet Dreams of You / I Fall to Pieces / Shake Rattle & Roll_Lovesick Blues (live at the Cimarron Ballroom, Tulsa OK 29 July 1961) / Back In Baby's Arms / Strange / Crazy (radio transcription from 1962 released on Live at the Opry, 1988) / She's Got You / Why Can't He Be You / You're Stronger Than Me / Leaving On Your Mind
With thanks to Rhino Records, Tom Brown, my Dad and Mom, killradio, my listeners. Feedback requested.
Well, I guess that I was just your puppet you held on a string. To think I thought you really loved me, but look what thoughts can bring.
Over 130 Chill Rooms available
The Chill Room, 17 November 2012, 00:00PST on killradio.org
128k, 2 hours, a survey of lysergic musics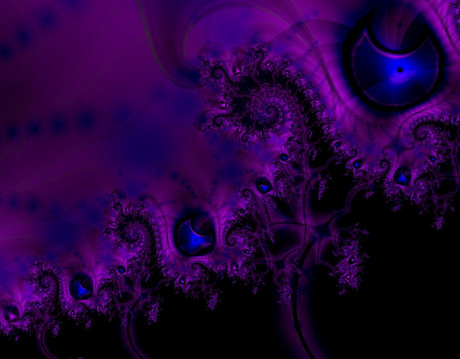 Today's music has been completely commodified -- witness the spectacle of music award programs and male and female teen heart throb bands with their tightly choreographed dancing, smoke, light shows and thousands of fans mindlessly mouthing lyrics in unison. And it's more than just kids music -- r&b and country has lost all passion and originality too. The music industry is now run by managers who only keep their eyes on the bottom line, and spontaneity and real adventure are long forgotten. The mass of acid anthems played here, whether famous and recognized or unknown and forgotten, was not designed for a market but for individual minds. This is the most LSD-drenched music I can find. It is not, of course, a complete survey, for that would be impossible, there is just too much. But I have sought to demonstrate the wildest, the scariest, and sometimes the funniest attempts to burn down all borders in pop. Here is psychedelia in many of its forms, from folkie beauty to existential despair, soulful and stripped down, from tight as a drum perfection to loose jazz riffs and parody and burnout nightmares.
Set list: Holy Modal Rounders-Hesitation Blues / 13 July 1966: Merv Griffin interviews Dr Timothy Leary / Jimi Hendrix Experience-Purple Haze / The Animals-A Girl Named Sandoz / The Byrds-Why? / The Mamas and the Papas-Strange Young Girls / The Doors-Strange Days / Grateful Dead-St. Stephen / United States of America-Hard Comin' Love / Country Joe and the Fish-Section 43 / Quicksilver Messenger Service-Pride of Man / The Higher Elevation-The Diamond Mine / Calico Wall-Flight Reaction / First Crew to the Moon-The Sun Lights Up the Shadows of Your Mind / The Bees-Voices Green and Purple / The Dovers-The Third Eye / The Driving Stupid-The Reality of Air Fried Borsk / Velvet Illusions-Acid Head / 13th Floor Elevators-You Don't Know / The Hogs-Loose Lip Sync Ship / Sonny Bono-Pammie's on a Bummer / Race Marbles-Like a Dribbling Fram / Donovan-Sunny Goodge Street / Rotary Connection-Burning of the Midnight Lamp / The Beatles-Getting Better / The Who-I Can See for Miles / Pink Floyd-See Emily Play / Mad River-Amphetamine Gazelle / It's a Beautiful Day-Time Is / Yesterday's Obsession-The Phycle / The Definitive Rock Chorale-In the Mirrors of Your Mind / We the People-Mirrors of Your Mind / Fifty Foot Hose-Rose / The Lea Riders Group-Dom Kellar Os Mods (this translates as "they call us mods")
With thanks to wfmu.org, to killradio.org, to radio4all.net, to my live listeners (I had an especially large crowd for this show, too), to Micky and Kari and Kitty (they know why), to Dr. Albert Hofmann, to Mike Sheppard, and to everyone who knows the feeling of ecstatic warmth that comes from lysergy. Comments are requested.
Time is too slow for those who wait, time is too swift for those who fear, time is too long for those who grieve, and time is too short for those who laugh. But for those who love, time is eternity.