The Chill Room, 2 November 2012, at 1100pm PST on killradio.org
160k, 85 minutes, a Chill Room Bob Dylan concert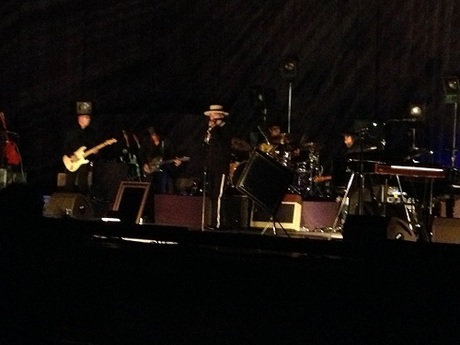 Using studio, live and field recordings, this is an impressionistic audio trip to the Hollywood Bowl on October 26, 2012 for a Bob Dylan concert. Along the way we get to know the artist again. The band cooks up a tight enveloping lace of rockabilly over Dylan's gruff but warm vocals. The set is retrospective as fits the artist in his 70s. But Bob says he writes his songs now for the people who come to see him in concert. He knows he already reaches the life time fans, but he is anxious to connect with the listener who is curious but hasn't connected yet. But what that means is Bob Dylan still has something to say, something that is worth connecting with and to. Bob Dylan in 2012 is still not a nostalgia act.
Set list: All performances by Bob Dylan & Band. You Ain't Goin' Nowhere / Things Have Changed / Tangled Up in Blue / The Levee's Gonna Break / Make You Feel My Love / Cry A While / Desolation Row / Highway 61 Revisited / Love Sick / Thunder on the Mountain / Ballad of a Thin Man / All Along the Watchtower / Blowing in the Wind
With thanks to Louise Bialik, Jason and Sarah, Hassan, Steve, Gary R, Clinton Heylin, Paul Williams, Michael Gray, killradio.org, radio4all.net. This program is presented for educational purposes and is freely shared. Please, comments requested.
Me I'm still on the road and I'm trying to stay out of the joint, we always had the very same luck but we just saw it from a different point of view, tangled up in blue.
The Chill Room, 3 August 2012, 11pm PSt on killradio.org

160k, 75 minutes, a deep listen in appreciation
Kate Bush appeared suddenly in 1977 with the worldwide hit "Wuthering Heights," and for the next fifteen years she was one of the ultimate cult stars of British pop with a fantastically devoted fan base. Then she took a long leave and raised a child and came back to the public in 2005. Tonight in honor of Kate's 54th birthday July 30, I listen back to her music over the era and jump with her to the present. So if you don't know her music let this be a bit of introduction, and a reminder of her powerful poetic musicality. This is progressive rock sprinkled with a touch of sadness. This is the music of our time.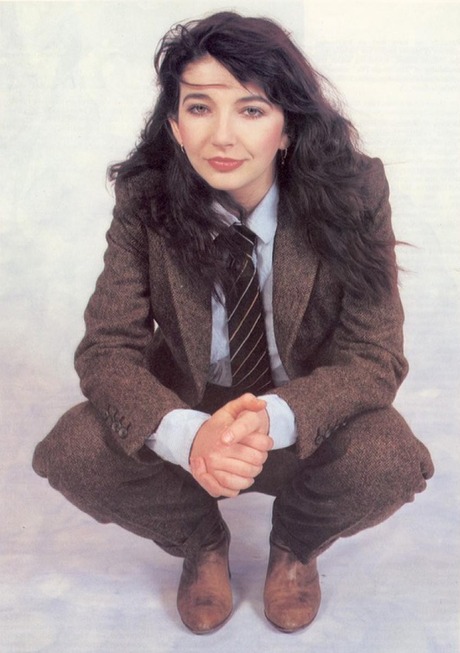 Set list: All music by Kate Bush unless otherwise noted. Babooshka (7") / Violin / Sat In Your Lap / James and the Cold Gun (Tour of Life 1979) / Ne t'en fuis pas (from Canadian ep 1980) / Leave It Open / Suspended in Gaffa / Pat Benatar-Wuthering Heights (1980 cover) / Hounds of Love / The Jig of Life / The Morning Fog / Be Kind to My Mistakes / This Woman's Work / Snowed In At Wheeler St. (from Fifty Words for Snow 2011, with Elton John) / Oh, England, My Lionheart
Produced and engineered by dj bennett (chillroom@killradio.org).
With thanks to my listeners and to killradio.org. Comments welcome. Presented for educational purposes.
Fiddle de diddle de diddle dee dee.
The Chill Room, 1 June 2012, 1130pm PST on killradio.org
160k, 80 minutes, men have had their shot and look at where we've got
What a collage can do is focus attention so that the "what else" that is usually hidden can become manifest. Here the secret show is in the title, but the truth is beautiful, as is what is heard. Suppose conflicts resolve without you -- what will you do then? Or is that too hard to accept, or even to believe? Or is there no time to think?
Set list (collage layered, overlapping, incomplete): Ivor Cutler-Women of the World / Tetsuo Inoue-Q Tip / Leonard Cohen-Lover Lover Lover (Field Commander Cohen) / Moniek Darge-Alviceba / Rolling Stones-Dancing with Mr D / Louis and Bebe Barron-Love at the Swimming Hole / Francis Plagne-Laid Out Like a Corpse / Faust-It's a Rainy Day Sunshine Girl / Traci Lords (with Juno Reactor)-Fallen Angel / Jimi Hendrix-1983 / Linda Hurst-Women of the World / The Pastels-Attic Plan (Saturday Nightlight Mix by Mouse on Mars) / DJ Female Convict Scorpion-Alan Watts / Biosphere-Blue Monday / Aldo Clementi-gian(Ca)rio Cardini / The Doors-Cars Hiss By My Window / Bridget St. John-Goodbaby Goodbye / Jefferson Airplane-rejoyce / Psychic Televsion-It's No Good Trying / Fat Mattress-Bright New Way / Emiliana Torrini-If You Go Away / Pearls Before Swine-The Translucent Carriages / Henry Flynt-Glissando No. 1 / Jim O'Rourke-Women of the World / Bob Dylan-No Time to Think / Miley Cyrus-You're Gonna Make Me Lonesome When You Go
This program is dedicated to Michael Schmitt because he needed it. With grateful thanks to my live listeners, to killradio and radio4all (not podomatic). Comments appreciated.
All you want to do is live. All you want to do is give. But somehow it all falls apart.
At the Show is Sunday nights 10pm to midnight on Killradio.org
Welcome to Episode 2 of At The Show. More live music coming at you.
Seeing as how this is a "live" show, the Universe decided to toss a monkeywrench into the works and kill our live feed. So this will only be heard on "recorded" mode. Nicely played, Universe, nicely played.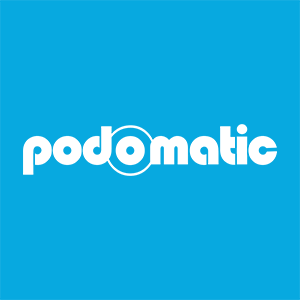 01 - Led Zeppelin - July 7th, 1980 - Eissporthalle, Berlin - Since I've Been Loving You
02 - Led Zeppelin - June 27th, 1969 - Playhouse Theatre, London - You Shook Me
03 - Yardbirds - 1968 - Drinking Muddy Water
04 - Bruce Springsteen - Dec 28th, 1975 - Tower Theater, Philadelphia - 4th of July, Asbury Park (Sandy)
05 - Bruce Springsteen - Jun 22nd, 2003 - Midsummer Festival, Gothenburg, Sweden – The River
06 - Tom Rush - Oct 8th, 2000 - WUMB-FM Boston - River Song
07 - Grateful Dead – June 12th, 1976 - Music Hall, Boston - Looks Like Rain
08 - The Tubes - Sept 17th, 1983 - Kabuki Theatre, SF - White Punks on Dope
09 - Pink Floyd - July 11th, 1984 - Yankee Stadium - High Hopes
10 - Roger Waters – June 27th, 2000 – Rose Garden, Portland, Or – It's a Miracle
11 - Roger Waters – June 27th, 2000 – Rose Garden, Portland, Or – Amused to Death
12 - Jeff Beck - July 15th, 2005 - Tokyo International Forum - Cause We've Ended As Lovers
13 - Sigur Ros - June 12, 1999 - Icelandic Opera House - Flugufrelsarinn
14 - Sigur Ros - June 12, 1999 - Icelandic Opera House - Svefn-v-Englar
15 - The Who - 1989 Reunion Tour - Love, Reign O'er Me
16 - Yes - April 18th, 1979 - Colisee de Quebec - Starship Troopers
17 - Eric Clapton & Friends - January 13th, 1973 - Rainbow Concert, Rainbow Theatre, London – Crossroads
18 - Crosby, Stills & Nash - Find The Cost Of Freedom

Podcasts available at:
http://www.radio4all.net/index.php/program/60533 (this show)
or
all shows:
http://www.radio4all.net/index.php/contributor/4614
http://attheshow.podomatic.com/
The Chill Room, 5 May 2012 at 00:00 PST on killradio.org
128k, 130 minutes, decoding and recoding reality with Carlos Castaneda
I admit to admiring Castaneda, even though I know his Ph.D. in Anthropology was in fact fraudulent and even though he appears to have been a manipulative guru type. His sorceror's concepts of stopping the world and seeing beyond consensus reality are still valuable to me and have informed the art I have made, the art that has meant the most to me, and the way I perceive the world.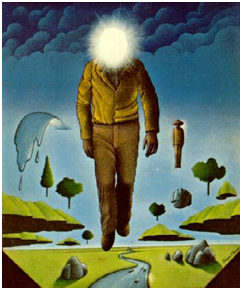 This Chill Room collage uses Castaneda's own words and concepts to present a dense and moving soundscape for you to negotiate -- as a warrior. It is demanding, but it is also full of controlled folly that will provide a sort of slap back echo on what a "sham man" means in our kaleidoscopically runaway mad world of today. Have fun.
The Chill Room is a collage and contains overlapping audio, including readings by your dj of the lessons of Don Juan from the first three books by Carlos Castaneda, along with two narrative excerpts from Peter Coyote reading The Teachings of Don Juan. Radio interview with Carlos Castaneda broadcast on KPFA Jan 30, 1969 (edited). Several prepared mini collages were also used herein.
Set list: Text 1 The Sorceror's Description / Gavin Bryars-Titanic (runs under first hour) / Electronics from Tony (collage) / Tindersticks-Frozen / The Doors-My Wild Love / Merzbow and Kappote Muziek-Continuum / Emiliana Torrini-White Rabbit / Suzanne Ciani-Lixiviation / unknown-undetachable feeling / stAllio-bust a Groove / Dennis Oppenheim-Broken Records Blues / Peter Coyote reading from The Teachings of Don Juan (2 excerpts) / Creedence Clearwater Revival-Ramble Tamble / Text 2 But Nothing Matters / Pink Floyd-Lucifer Sam (Traktor mix) / Brothomstates-Qtio / The Glove-Like an Animal / Randy Grief-The Rift in the Earth / Kraftwerk-Von Himmel Hoch / The Doors-Shaman's Blues / Carlos Castaneda on Don Juan / Rollins Band-Liar / That's wrong . . . This is right (collage) / The Who-See Me, Feel Me (7" varispeed turntable) / Castle of Quiet-Rise William Rise / Frizzi & Tucci-Theme from Zombie OST / Squarepusher-Dark Steering / Lou Christie-Two Faces Have I (acapella) / Barbara Harris-It Don't Worry Me (Nashville) / The Books-Be Good to Them Always / Don Ellis-Star Children / Alice Cooper-Levity Ball / Strings of Consciousness-Sleepwalker / Text 3 The Warrior's Way
With special thanks to my listeners, to Michael, Noel, Thomas, to Jeremy Bate and Greg Bishop, to the Bodhi Tree, to Tim Lucas, to Jack Bush. Correction: Due to a misreading of the date, I refer to the KPFA Castaneda interview taking place in 1967, when it was in fact from early 1969. My mistake! The first book (The Teachings of Don Juan: A Yaqui Way of Knowledge) was published in 1968. The second book (A Separate Reality) was published in 1971, and the third (Journey to Ixtlan) in 1972. The interview (with Theodore Roszak, though most of the questions have been edited out) took place before the second book was published. Comments about this program are requested!
The whole world's a savior, who could ever ask for more?
over 115 Chill Rooms available
The Chill Room, 6 April 2012, 11:00pm PST on killradio.org
This post is exclusively available on killradio.

128k, 48 minutes, Bob Dylan writes Blowin in the Wind

It is now 50 years since Bob Dylan wrote the song that made him famous, Blowin' in the Wind. Here is an introduction to Dylan the songwriter, along with a tape from April 16, 1962 at Gerde's Folk City in NYC, the earliest recording of Bob singing the song, along with four other songs. We also listen to the songs Let Me Die in My Footsteps (his first great song) and Corrina Corrina from the recording sessions for his second album, The Freewheelin' Bob Dylan.


Set list (all songs performed by Bob Dylan unless otherwise noted): Introduction / Ray Peterson-Corina Corina (hit version from 1959) / (Gerde's tape from 16 April 1962:) Honey Just Allow Me One More Chance / Talkin' New York / Corrina Corrina / Deep Ellum Blues / Blowin' in the Wind / (Columbia studio recording April 1962:) Let Me Die in My Footsteps (unedited) / (April 1962 solo:) Corrina Corrina / (October 1962 lp version:) Corrina Corrina / (November 1962 45 b-side:) Corrina Corrina

With thanks to Clinton Heylin, Jason Berthume, Michael Gray, killradio.org, radio4all.net. Comments requested.

How many roads must a man walk down?