Radio Sendiddy 3/9/13 8pm PST 128kbs Stereo
On the heels of a massive Tuna Recall, DJ BoB-E and MassKonfusion hang tough in the KiLLRadio Studio for another night of Sendism. We kick things off with some intro talk, and then get straight in the mix with MassKonfusion. We break from the mix to check in and listen to the latest messages on the Radio Sendiddy Hotline, and then get right back into it with MassKonfusion who closes out his mix with a very nice scratch interlude. We then switch over to DJ BoB-E on the 1's and 2's who rides out the rest of the show. Tune into Radio Sendiddy LIVE every Saturday night from 8pm-11pm PST on the world's most dangerous station, L.A.'s own www.killradio.org
SETLIST:

SEND 1 (Intro):
DJ BoB-E Intro/ Tabernacle MCz "Take It Back"/ Intro Talk w/ DJ BoB-E & MassKonfusion

SEND 2 (MassKonfusion In The Mix):
Scene I-
MassKonfusion "KiLLRadio Promo 1"/ Smif-N-Wessun "Wontime"/ Goodie Mob "Dirty South"/ GZA "Publicity"/ Black Sheep "La Menage"/ Del tha Funky Homosapien "Ahone Two, Ahone Two"/ The Pharcyde "On The DL"/ A Tribe Called Quest "Footprints"/ Del tha Funky Homosapien "No Need For Alarm"/ NWA "Quiet On Tha Set"/ J Dilla feat. Frank Nitt "The Throwaway"/ Evidence "I Don't Need Love"/ Notorious B.I.G. "Ready To Die"/ Ol' Dirty Bastard "Harlem World"/ RZA "Project Talk"/ Kool Keith "Lived In The Projects"/ CZARFACE feat. Mr. MFN Exquire "Poisonous Thoughts"/ LL COOL J "Mama Said Knock You Out"/ Public Enemy "Fight The Power"/ Ja Dox & No Sleep "Sendiddy Drop"

-Break- Radio Sendiddy Hotline Messages-

Scene II-
EPMD "The Big Payback"/ Raekwon "Missing Watch"/ La Coka Nostra "Mind Your Business"/ Lootpack "Whenimondamic/ B-Boy Theme"/ Dr. Dre "Xplosive"/ MassKonfusion Scratch Interlude

SEND 2.5 (The Changeover):
Jazzy Jeff & The Fresh Prince "Summertime (Jazzy Jeff Mix)"/ Akrobatik "Remind My Soul (Instrumental)"

SEND 3 (DJ BoB-E In The Mix):
Jedi Mind Tricks "Death Messiah"/ Xzibit "Y2K"/ Terror Squad "As The World Turns"/ Boogie Down Productions "Love's Gonna Getcha"/ Eric B & Rakim "My Melody"/ Avatar "American Lullaby"/ DJ Lord Ron feat. Lil' Dap & Young Luchiano "The Dream"/ Soul King feat. Akimbo Slice & Born Allah "Cold As Ice"/ Jurrasic 5 "One Of Them"/ Ras Kass "Soul On Ice"/ Reagan Drug Speech/ Public Enemy "Black Steel In The Hour Of Chaos"/ DC The MIDI Alien feat. East Coast Avengers "National Threat"/ Apathy feat. Celph Titled "Stop What Ya Doin' "/ Peanut Butter Wolf feat. Rasco "Run The Line"/ Rapper Big Pooh feat. Torae "Are You Ready"/ Outkast "Return Of The G"/ Evidence feat. Sick Jacken & Chace Infinite "Born In L.A."
Radio Sendiddy 10/20/12 8pm PST 128kbs Stereo
Azma first made his way through the KiLLRadio studio last year following the release of his album "Thought You Knew", and he makes his return to KiLLRadio on this one with his partner Paradox. Together Azma & Paradox have released the project "Who We Are", which is 22-tracks of pure goodness. DJ BoB-E kicks things off on this one with an Intro Send, followed by a mix from MassKonfusion with a heavy Dilated theme to help set the stage for the upcoming Dilated Peoples show in Los Angeles. We then get settled in with Azma & Paradox for a night of great music and talk, mixed in with a live in-studio performance. Tune into Radio Sendiddy LIVE every Saturday night from 8pm-11pm PST on L.A.'s own www.killradio.org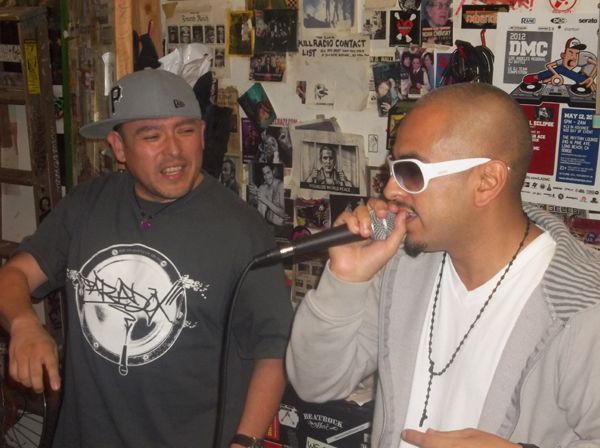 SETLIST:

SEND 1 (INTRO w/ DJ BoB-E):
J-Smoov, Aceyalone, Neb Luv, P.E.A.C.E., Rifleman Ellay Khule, Medusa, Abstract Rude, Suga B, Mikah 9, Zulu, Ngafish, Self Jupiter, K-Bar, Trensetta, Riddlore?, Busdriver, Ko Ko, Volume 10 "Heavyweights Round 4"/ 8bza "Radio Sendiddy Intro"/ Psycho Realm "Pow Wow"/ Main Flow feat. Talib Kweli, Black Thought "Hip Hop Worth Dying For (Remix)"/ Defari "Cookin Up Your Brain"/ Organized Konfusion "Chuck Cheese"/ Mykill Miers "Bring It On"/ Dilated Peoples "Weed vs. Beer (You Make The Choice)"/ Dilated Peoples "Poisonous"/ Dilated Peoples "Triple Optics"

SEND 2 (MassKonfusion In The Mix):
Guru feat. Common & Bob James "State Of Clarity"/ Dilated Peoples "Back Again"/ Dilated Peoples feat. Krondon "Rapid Transit"/ Dilated Peoples "Work The Angles"/ Dilated Peoples "Worst Comes To Worst"/ Fashawn & Evidence "Our Way"/ Dilated Peoples feat. Defari "Third Degree"/ Evidence feat. Defari "Don't Hate"/ Dilated Peoples "Defari Interlude"/ Dilated Peoples "DJ Babu In Deep Concentration"/ Dilated Peoples feat. Defari, Phil The Agony, Planet Asia "Closed Session"/ Dilated Peoples "Caffenine"/ Dilated Peoples "Ear Drums Pop"/ Dilated Peoples "Live On Stage"/ Fashawn & DJ Green Lantern "CA State Of Mind"/ Compton's Most Wanted "Mike T's Funky Scratch"/ LL COOL J "I'm Bad"/ Boogie Down Productions feat. Freddie Fox "Ruff Ruff"/ Boogie Down Productions "You Must Learn"/ Boogie Down Productions "Duck Down"/ T-La Rock & Jazzy Jay "It's Yours"/ Nas "The World Is Yours"/ LL COOL J "The Breakthrough"/ EPMD & LL COOL J "Rampage"/ King Tee feat. Ice Cube "King Tee's Beer Stand"/ Big Daddy Kane "Pimpin' Ain't Easy"/ Gang Starr feat. Nice & Smooth "Dwyck"/ Peace 586 & Sojourn "Grace"/ Redman "Gilla House Check"/ Jay Electronica "Exhibit C"/ The D.O.C. "The Grand Finale"

SEND 3 (Transition):
Azma feat. Planet Asia, Phil The Agony, DJ Limegreen "Let Me Show You"/ Azma feat. Curtiss King, Copywrite "Output"

SEND 4:
Azma & Paradox feat. Blest One "We Go On First'/ Azma & Paradox feat. Afterdark "Gonna Get There"/ Azma & Paradox "How It Goes Down"/ Azma & Paradox feat. Dj Limegreen "Imagine"/ Azma & Paradox "Who We Are"/ Azma & Paradox feat. Kelley Mak "Give Me A Chance"

SEND 5:
Live In Studio Performance from Azma & Paradox
"Claps At Your Funeral"/ "Running On Empty"

SEND 6 (CLOSURE):
Azma & Paradox "G-Rap" (Paradox solo joint)/ Azma & Paradox "Believe" (Azma solo joint)/ Azma & Paradox feat. Adept Noetik "Here We Go"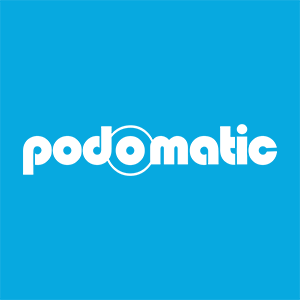 Welcome to "At The Show" from killradio.org with your host Bob.
This week is a very special show. These two concerts in their entirety were the first times that The Who ever played Tommy live in concert, and the first time Pink Floyd performed Dark Side of the Moon in concert. And a special uncore.
Show 19 Set list

The Who - Tommy - Concertgebouw, Amsterdam - 1969-09-29 51:45m

01 - Overture
02 - It's A Boy
03 - 1921
04 - Amazing Journey - Sparks
05 - Eyesight To The Blind (The Hawker)
06 - Christmas
07 - The Acid Queen
08 - Pinball Wizard
09 - Do You Think It's Alright
10 - Fiddle About
11 - Tommy Can You Hear Me
12 - There's A Doctor
13 - Go To The Mirror
14 - Tommy Can You Hear Me - Smash The Mirror
15 - Miracle Cure
16 - Sally Simpson
17 - I'm Free
18 - Tommy's Holiday Camp
19 - We're Not Gonna Take It (Listening To You, See Me, Feel Me)

Pink Floyd - DSOTM - Rainbow Theatre, London - 1972-02-17 or 20 42:06m

20 - Speak to me - Breathe
21 - On the Run
22 - Time
23 - Breath (Reprise)
24 - Great gig in the sky
25 - Money
26 - Us and Them
27 - Any Colour You Like
28 - Brain Damage
29 - Eclipse

30 - Roger Waters & David Gilmour - Live O2 Arena 2011 - Comfortably Numb 8:12m
Podcast for this show available at http://www.radio4all.net/index.php/program/63748

or

http://www.radio4all.net/index.php/contributor/4614
The news show of science and reason!
What we have here is this week's Weekly News in Review from harpers.org (and the killradio news team)
but this time out we are adding a Guide to the Midterm Elections here in California. Do the Propositions leave you perplexed? Who the hell are these Judges? Do I really want to vote for Jerry Brown? (Yes.)
Former Killer and member of the first-rate comedy team The People Who Do That, Derek Iverson, posted his recommendations on his Facebook page and with his permission I (bennett) am sharing them with you -- and adding some of my own reasoning as well.
So a big Killradio thanks to Derek!
These recommendations are from Derek and bennett, not every member of Killradio. While we tend to the Progressive, kill dj's do not think as a block, and each Killer will have his own reasoning.
PS -- Ari Up, Rest in Peace.
Almost 30 minutes of news and opinion. Contains some "bad" language so listen before rebroadcasting.
Don't forget to listen to Kill's election coverage on Tuesday Nov. 2 starting at 7pm.