Dj Innovation and his wife just had a baby boy, so he's got
paternity leave, congratulations, friends and welcome MiniVation!
Pump It Or Dump It today's pick:
Scripts N Screwz
Number 2, Showtime, Slow Motion,
PS3 feat Rep, Intoxicated, IL Street Blues
# Burn
Call in from Scripts!!
Tyler The Creator
Dracula, Odd Future, Bastard,
Oldie
www.hiphopclub.biz
Tucker Booth Needs A Blog!
NotSo Shy John News Show 9/25/12

nssjnewsautumn
...with special Co Host, Tucker Booth
This show is particularly good on headphones

Chatting about the people on the bus,
and the recent NFL Referee strike, comedy

P.C.-- John Kunich
We Eat Kittycats -- The Defectives
Giant Spiders -- Joe and Sharon Keefe
thanks Dr. Demento

Shane Witnesses A Mauling -- Tucker Booth

...a discussion including
The Church of the Flying Spaghetti Monster,
Pastsa-fairianism, teaching theology to children,
the importance of reading

251 Pancakes with Syrup -- Randy Stites :54

Circumcizing the Industry -- Space and Jonathan Toth
Born By The River
We Got That Good Good

Tax Free Maphia Presents Wall Street Mix Tape www.datpiff.com
Intro
Leather n Loud
Help You Feat. D-Win

Hypocrisy in the Genius Room (find it on You Tube)
Rob Getzschman
The Low Low Price
Break Out the Mashed Potatoes
Old Ass Man

Wrong Love
Nothin' In The World -- ShyJohn & Guitar Richie Jacobs

In Love Again,
Smile -- John Maxfield

SHOW CREDITS:
look this stuff up!!

Facebook: Mighty Good Road,
Isle five media
You Tube: John Maxfield Smile,
Hypocrisy in the Genuis Room channel
www.johnmaxfield.net ~ www.tantrumniche.com
www.datpiff.com (mixtapes)
www.thefrozenfoodsection.com
www.bandcamp.com
www.radio4all.com
free music!!
9/19/12
nssjnewsnospaces !!

In Honor of Bob Dylan, and....Pirates

With Special Guest Co-Host Tucker Booth

Bob Dylan featured today, to celebrate his new album
Things Have Changed - from Wonder Boys soundtrack
Gotta Serve Somebody - from Slow Train Coming

I Could Be - Silly J Skillz
Bang Bang - Kash Flow
Gloomy Sunday - Men ith Beards, feat. Black Spade &
Sav Gray (Storm Cruise Remix)
these courtesy of www.bandcamp.com,
Go Go's Secret Tracks, by
The Locash Collective

Pachabel - Rob Paravonian
Eat All the Old People - No Time
thanks Dr. Demento!

Big Boots - Hello Stranger
thanks Honeypot Collection #5!

Most Of The Time - Dylan, High Fidelity soundtrack
Day of the Locust - from the album New Morning
The Man In Me - from The Big Labowski soundtrack
Quinn The Eskimo - original Dylan
Wig Wam - Dylan instrumental, sorta

In Honor of Talk Like A Pirate Day!
Sam Walton's Blues - Pirates R Us, from Occupy Bellingham, bandcamp
Bobbeldy Breasts - Johnson and Tofte, from Dr. Demnento
Friggin' In The Riggin' - Sex Pistols, from Who Killed Bambi?
Men - Martin Mull, from left field

from Dylan's new album, Tempest
Long and Wasted Years
Early Roman Kings
Pay in Blood
Tempest

Recorded live at www.killradio.org studio, Los Angeles California
visit www.radio4all.net
Lots of other stuff
visit www.thefrozenfoodsection.com
www.bandcamp.com
www.grooveshark.com
nssjnews wing it! 9/5/12

Not So Shy John, with Special Co Host, Tucker Booth
the wing it show

Opening discussion, from The Rolling Stone magazine, FBI informant infiltrates
the Occupy Movement, and bankrolls and cons five aimless hippies into attempted bombing??

Further discourse on The Occupy Movement...

Beat 'em Up - Iggy Pop
Jimmy James - Beastie Boys

Fugazi - Cashout, from grooveshark.com
- Version
- Repeater

Phone call, from Sav Gray. from Savage Tribe, calling in from St. Louis!

Tribute to three great thinkers who have passed ..eon...(all YouTube)
George Carlin - Advice to Killers...
- Death Penalty with 1.1 million hits on You Tube

Bill Hicks - On War and Freedom, upon invading IraQ
- On Voting For Clinton or Geo Bush Sr.1992
- Interview with British TV

Best of Mitch Hedberg - general topics

then, the still alive Zach Galifisnakis, on Bill Mahaer's
Politically Incorrect

philospohically talking about uncensored thinking

...introduction to
Toths blah blah blog.com (www.jonathantothfromhoth.blogspot.com)
transparency is the apocalypse on Facebook

...End of Part One (1:33:21)

!!!!!!!!!!!!!!!!!!!!!!!!!!!!!!!!StayTunedForPartTwo!!!!!!!!!!!!!!!!!!!!!!!!!!!!!!!!!!!!!!!!!!!!!!!!
Part Two (49:40)

The reading from Chapter One,
Transparency is the Apocalypse

Adler Trio - Fire!

..except it kept stopping, so we went to Tucker's friend
Serengeti - Denehy, (just written up in Rolling Stone)
which is a very artistic, entertaining and well made video on You Tube, 200,000+ hits
also, - California

Phone conversation with Randy, in the mountains of Colorado,
just received the package of CD's from www.thefrozenfoodsection,com

shout outs!

Susan Sauter - Harmonica
with piano accompaniment ....wow

sequel to Tucker Booth for President, find
Rez-Election, find it @:
www.tuckerbooth.bandcamp.com
www.thefrozenfoodsection.com
The Two Towers featuring Antonio Scalia

Rez-Outro
this is a really deep song somehow,
I'm really happy to feature it.
it bears more then one listen...

some Tucker Booth freestyle
peace.

Radio Sendiddy 6/2/12 8pm PST 128kbs Stereo
In 2004 Tucker Booth's album "Tucker Booth For President" was released. Since then, there have been a number of albums and projects for Tucker, and now in 2012, we have the sequel to "Tucker Booth For President", Tucker's new album "Rez-Election". On this Send Dj BoB-E is joined in the KillRadio studio by Tucker Booth, and MikeGDammit (aka NeckTie), the producer behind Tucker's "Men With Beards" project. DJ BoB-E kicks off the show with a mix, and we then get into some talk with the guys before jumping into some music from "Rez-Election". DJ BoB-E then jumps into a short set, before we get back into some talk with Tucker & MikeG, while listening to some MikeG beats. We close out the show with some stuff from the Men With Beards project, and we get a call-in from Chris Hensley at LoCash magazine.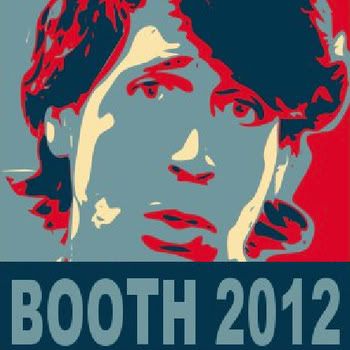 SETLIST:

SEND 1(DJ BoB-E):
Eric B. & Rakim "My Melody"/ Notorious BIG "Kick In The Door"/ Ice Cube "Gangsta Rap Made Me Do It"/ Ice-T "Colors"/ Jedi Mind Tricks "Death Messiah"/ Ghostface Killah feat. Trife Da God, Solomon Childs "Grew up Hard"/ Defari feat. Evidence "Los Angelinos"/ DJ LimeGreen feat. AKM of Cypha 7 "Sex, Drugs, Murder"/ WC "This Is Los Angeles"

SEND 2:
Music from Tucker Booth's album "Rez-Election"
"Rez-Election" feat. Kelly Grubbs/ "PaddyCake" feat. Huggie Brown/ "Bum Rap"/ "Not The One For Her"/ "The Two Towers" feat. Antonio/ "The Adventures Of Nickelbag" feat. Dirty Sanchez/ "Rez Outro" feat. Calc2

SEND 3 (DJ BoB-E):
Tucker Booth feat. Katja, DJ Crucial "What Goes Around"/ DJ Honda feat. De La Soul "Trouble In The Water"/ Ice Cube "You Know How We Do It"/ The Lost Boyz "Renee"/ DJ Jazzy Jeff feat. Baby Blak, Paul Yams "For Da Love Of Da Game"/ Afu-Ra "Whirlwind Thru Cities"/ The Beatnuts "Do You Believe"

SEND 4:
Music from Men With Beards
"Nature Boy" feat. News/ "Got Away"/ "The Chosen One" feat. Dusty Wallets/ "Gloomy Sunday" feat. Black Spade"/ "No Soul"

SEND 5 (Closure):
Tucker Booth feat. Christy Montana "Tucker Booth 4 President"