At the Show is Sunday nights 10pm to midnight on Killradio.org
Welcome to Episode 2 of At The Show. More live music coming at you.
Seeing as how this is a "live" show, the Universe decided to toss a monkeywrench into the works and kill our live feed. So this will only be heard on "recorded" mode. Nicely played, Universe, nicely played.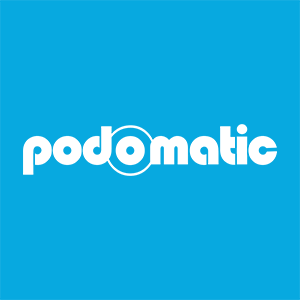 01 - Led Zeppelin - July 7th, 1980 - Eissporthalle, Berlin - Since I've Been Loving You
02 - Led Zeppelin - June 27th, 1969 - Playhouse Theatre, London - You Shook Me
03 - Yardbirds - 1968 - Drinking Muddy Water
04 - Bruce Springsteen - Dec 28th, 1975 - Tower Theater, Philadelphia - 4th of July, Asbury Park (Sandy)
05 - Bruce Springsteen - Jun 22nd, 2003 - Midsummer Festival, Gothenburg, Sweden – The River
06 - Tom Rush - Oct 8th, 2000 - WUMB-FM Boston - River Song
07 - Grateful Dead – June 12th, 1976 - Music Hall, Boston - Looks Like Rain
08 - The Tubes - Sept 17th, 1983 - Kabuki Theatre, SF - White Punks on Dope
09 - Pink Floyd - July 11th, 1984 - Yankee Stadium - High Hopes
10 - Roger Waters – June 27th, 2000 – Rose Garden, Portland, Or – It's a Miracle
11 - Roger Waters – June 27th, 2000 – Rose Garden, Portland, Or – Amused to Death
12 - Jeff Beck - July 15th, 2005 - Tokyo International Forum - Cause We've Ended As Lovers
13 - Sigur Ros - June 12, 1999 - Icelandic Opera House - Flugufrelsarinn
14 - Sigur Ros - June 12, 1999 - Icelandic Opera House - Svefn-v-Englar
15 - The Who - 1989 Reunion Tour - Love, Reign O'er Me
16 - Yes - April 18th, 1979 - Colisee de Quebec - Starship Troopers
17 - Eric Clapton & Friends - January 13th, 1973 - Rainbow Concert, Rainbow Theatre, London – Crossroads
18 - Crosby, Stills & Nash - Find The Cost Of Freedom

Podcasts available at:
http://www.radio4all.net/index.php/program/60533 (this show)
or
all shows:
http://www.radio4all.net/index.php/contributor/4614
http://attheshow.podomatic.com/