Episode 9: Exclusive New S#!t
Sadly, the first 15 minutes of this show were lost to recorder failure.
Gladly, the other 2 hours and 45 minutes were probably our best yet. E+RO=3 helped set it off with a call-in update and a DOPE beat he just finished a few hours before. The exclusive newness continued as DJ Earl-E followed with a beat he made with the same theme. Kill Radio's own Not So Shy John blessed the show with his knowledge, wisdom and humor and Bin Grim gave us a spontaneous beat session. The crew even got in a few freestyles on top of all that. And did I mention DJ Earl-E and his incredible music selection? Check the playlist, fam! Exclusively on Unseen Legion Radio. For YOU!
KR Weekly News 18 October 2011
The news show for science and reason!
What we have here is this week's Weekly News in Review from dj bennett and the Killradio news team.
People keep asking of the Occupy Movement, "What do they want?" This program provides an answer, along with the news and with some reason.
With audio of Lawerence O'Donnell and Michael Moore about Occupy.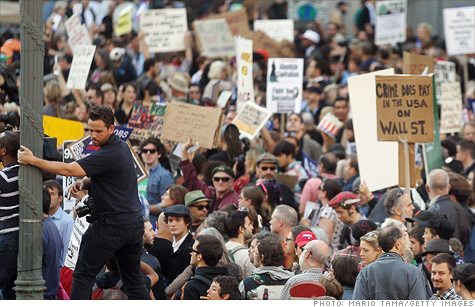 This broadcast follows FCC regulations for language.

If you listen to this news, consider sending me a comment by writing to chillroom@gmail.com.

The entire Bush Administration belongs in prison for their traitorous anti-Constitutional behavior.

Is it time for a commercial yet?