featuring Shams93 live performance

The Ustad spins:

Show theme song: Secret Chiefs 3 "The 4 (Great Ishraqi Sun)" from the album "Book of Horizons" (2004 Web of Mimicry)

"Radio Morocco" cd from Sublime Frequencies SF007
Igor Amokian cassette from Timelapse label
Tori Ensemble (Korea/USA) live from Meyer Auditorium Concert Series podcast
Turgun Alimatov - "Nava" from the cd "The Silk Road: A Musical Caravan"
(Various Artists, Smithsonian Folkways, 2001)

Qurban Fakir and Group (The Fakirs of Shah Abdul Latif Bhitai, Pakistan)
+DOG+ "The Family Music Book vol.1" (www.loveearthmusic.com 2013)
The Chill Room, 2 February 2013 on killradio.org

160k, 100 minutes, guilt-free and mindless
We are already deep into the new year and we listen to contemporary music and then leap ten years back in time and find the world is darker and even more dangerous. Or maybe that's just our nostalgia.
Setlist (overlapping and incomplete): Bob Dylan-Tin Angel / Caroliner-Bring Culture to the Treetops (7") / Mouse on Mars-Ape / Nina Simone-Suzanne / Nurse With Wound-Brained (remix) / Jim O'Rourke-Happy Days / Runzilstern & Gurgelstock-Hypnogogia / Frank Dommert-Das Leben in Sulz / Velvet Underground-Sister Ray (Matrix 3 Dec 1969) through rest of show / Paul Bowles-The Sea and the Street / Tim Buckley-Hallucinations / William Burroughs-Twilight's Last Gleaming / L.Voag-The Way Out / The Clash-Hateful / Rolling Stones-We Love You / Beach Boys-Diamond Head / Jack Kerouac & Steve Allen-Tonight 1959
With special thanks to my listeners, to killradio.org and radio4all.net. Comments wearily requested. Don't neglect your genitals.

Anything I want he gives it, but not for free, It's hateful, and it's paid for and I'm so grateful to be nowhere.
9/19/12
nssjnewsnospaces !!

In Honor of Bob Dylan, and....Pirates

With Special Guest Co-Host Tucker Booth

Bob Dylan featured today, to celebrate his new album
Things Have Changed - from Wonder Boys soundtrack
Gotta Serve Somebody - from Slow Train Coming

I Could Be - Silly J Skillz
Bang Bang - Kash Flow
Gloomy Sunday - Men ith Beards, feat. Black Spade &
Sav Gray (Storm Cruise Remix)
these courtesy of www.bandcamp.com,
Go Go's Secret Tracks, by
The Locash Collective

Pachabel - Rob Paravonian
Eat All the Old People - No Time
thanks Dr. Demento!

Big Boots - Hello Stranger
thanks Honeypot Collection #5!

Most Of The Time - Dylan, High Fidelity soundtrack
Day of the Locust - from the album New Morning
The Man In Me - from The Big Labowski soundtrack
Quinn The Eskimo - original Dylan
Wig Wam - Dylan instrumental, sorta

In Honor of Talk Like A Pirate Day!
Sam Walton's Blues - Pirates R Us, from Occupy Bellingham, bandcamp
Bobbeldy Breasts - Johnson and Tofte, from Dr. Demnento
Friggin' In The Riggin' - Sex Pistols, from Who Killed Bambi?
Men - Martin Mull, from left field

from Dylan's new album, Tempest
Long and Wasted Years
Early Roman Kings
Pay in Blood
Tempest

Recorded live at www.killradio.org studio, Los Angeles California
visit www.radio4all.net
Lots of other stuff
visit www.thefrozenfoodsection.com
www.bandcamp.com
www.grooveshark.com
The Chill Room, 25 May 2012, 11pm PST on killradio.org
128k, 2 hours, the story of Blood on the Tracks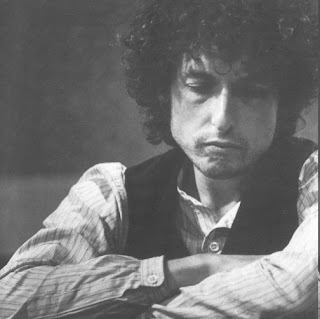 With Blood on the Tracks Bob Dylan could no longer be identified solely as a figure from the 1960s. The album is so well done that if it had been his first album and the 60s material did not exist, he would still be considered the major rock songwriter of the 20th Century. It is the album in which he became a conscious artist, and it has been the standard by which all of his career has been measured. It is a series of songs about examining the past in order to move forward, with the immediate goal of reaching out to his wife Sara, with whom he had become estranged. In 1974, after his comeback U.S. tour -- which had been such a financial but not personal success -- Dylan decided to concentrate on his painting and began studying with 73-year-old teacher Norman Raeben.
Bob Dylan on Norman Raeben (from interviews in 1977-78): "He didn't teach you how to paint so much. He didn't teach you to draw. He didn't teach you any of these things. He taught you [about] putting your head and your mind and your eye together. ... He looked into you and told you what you were. ... If you were interested in coming out of that, you could stay there and force yourself to come out of it. You, yourself, did all the work. ... My mind and my hand and my eye were not connected up. I had a lot of fantasy dreams. ... It wasn't art or painting. It was a course in something else. ... After that I wrote Blood on the Tracks ... everybody agrees that was pretty different. ... There's a code in the lyrics. ... You've got yesterday, today and tomorrow all in the same room."
Set list (all songs written and performed by Bob Dylan including alternates from the album test pressing, outtakes, and tracks from the official album): NYC Sessions September 1974: Tangled Up in Blue / If You See Her, Say Hello / Call Letter Blues / You're Gonna Make Me Lonesome When You Go / Shelter from the Storm (Take 1 and Take 5) / Simple Twist of Fate / Buckets of Rain / Meet Me in the Morning / Idiot Wind (with organ overdub) / You're a Big Girl Now (with organ and pedal steel overdubs) / Up to Me / Minneapolis Sessions December 1974: Idiot Wind / Tangled Up in Blue / Lily Rosemary and the Jack of Hearts / If You See Her, Say Hello
This program is presented for educational purposes. Congrats and honors to Mr. Dylan as the recipient of the Medal of Freedom. Special thanks to my live listeners, to Clinton Heylin and Paul Williams, to killradio and radio4all.net, to Bob Bernstein, to Bernie Camp. Comments requested.
This show is dedicated to Lauren and to Jason and Sarah.
Now the bonds are broken but they can be retied by one more journey to the woods and the holes where spirits hide. It's a never ending battle for a peace that's always torn. Come in, she said, I'll give you shelter from the storm.
The Chill Room, 6 April 2012, 11:00pm PST on killradio.org
This post is exclusively available on killradio.

128k, 48 minutes, Bob Dylan writes Blowin in the Wind

It is now 50 years since Bob Dylan wrote the song that made him famous, Blowin' in the Wind. Here is an introduction to Dylan the songwriter, along with a tape from April 16, 1962 at Gerde's Folk City in NYC, the earliest recording of Bob singing the song, along with four other songs. We also listen to the songs Let Me Die in My Footsteps (his first great song) and Corrina Corrina from the recording sessions for his second album, The Freewheelin' Bob Dylan.


Set list (all songs performed by Bob Dylan unless otherwise noted): Introduction / Ray Peterson-Corina Corina (hit version from 1959) / (Gerde's tape from 16 April 1962:) Honey Just Allow Me One More Chance / Talkin' New York / Corrina Corrina / Deep Ellum Blues / Blowin' in the Wind / (Columbia studio recording April 1962:) Let Me Die in My Footsteps (unedited) / (April 1962 solo:) Corrina Corrina / (October 1962 lp version:) Corrina Corrina / (November 1962 45 b-side:) Corrina Corrina

With thanks to Clinton Heylin, Jason Berthume, Michael Gray, killradio.org, radio4all.net. Comments requested.

How many roads must a man walk down?
The Chill Room, 26 August 2011, 10:00pm PST on killradio.org
128k, 95 minutes, deep listening to Bob Dylan's Christian songs
Put aside your prejudices and open your ears. I am no believer but these are great songs. Dylan's gift for melody is more apparent than ever, and they are combined with intelligent, heartfelt lyrics that help us see the world in new ways. A discussion of history and music.
All performances by Bob Dylan, except for a brief version of "Saved" from the Gene Scott Orchestra. Do Right to Me, Baby / Trouble in Mind (unedited original take, contains verse cut from 7") / Precious Angel / When You Gonna Wake Up / In the Garden / Man Gave Names to All the Animals / When He Returns / Gotta Serve Somebody (16 November 1979 Warfield Theater San Francisco) / Jesus Rap from Tempe AZ / A Satisfied Mind / Saved / Are You Ready? / Pressing On / Intro and Solid Rock (20 April 1980 Massey Hall, Toronto)
Special thanks to my friend Steve Streight, my listeners, and killradio. The photo is of Dylan on stage at Massey Hall on 20 April 1980. Please tell me what you think of this program.
请听和享受,让我知道你的想法。
どうか聞いてください、そして楽しんで、そして私にあなたが何を考えるか知らせてください。
Chill Room shows on radio4all