The Chill Room, 8 March 2013, 10pm PST on killradio.org.

192k, 135 minutes, the Zappa set I've always wanted to hear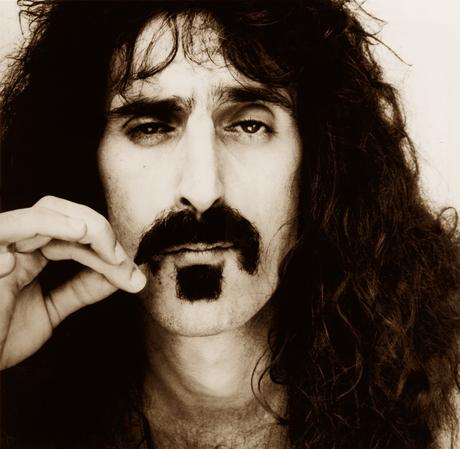 My special guest is H.T. (Tom) Brown, old friend and co-worker. Tom has been a major Frank Zappa fanatic since 1966. He compiled the Zappa Beat The Boots box sets for Rhino Records. His house in Venice was known for years as the Zappa Museum! And he has published Confessions of a Zappa Fanatic, his second book. I invited Tom to sit in with me and play his ultimate Zappa music set, and this is it. Arf! Includes tributes from Zappa musicians and friends, and some amazing music that has never even been booted. Over two hours of wonder from the guy who said he didn't want to be remembered. But it's not up to him.
Set list: All tracks by Frank Zappa and/or the Mothers of Invention unless otherwise noted. Frank's Introduction / It Can't Happen Here (Mothermania edit) / The Rudy Schwartz Project-Frank / Don Preston (with special guest Jimmy Carl Black)-What Was Zappa Really Like? / The Penguins-Memories of El Monte (written by Frank with Ray Collins) / Finnish TV interview from 1974 / Wipeout (6 Dec 1968 Shrine Exposition Hall, Los Angeles) / Help I'm a Rock (25 Oct 1968 Royal Albert Hall, London) / Arthur Barrow & Robert Williams-Trouble Every Day / Brown Shoes Don't Make It (Absolutely Free) / You're A Lonely Little Girl (45 mix 1967) / Dog Breath (45 mix 1969) / Village of the Sun_Echidna's Arf (Of You)_Don't You Ever Wash That Thing? (Roxy LA Dec 1973, from Roxy and Elsewhere) / Dumb All Over (You Can't Do That On Stage Anymore, Vol. 1) / Larry Fischer at the Movies / Any Downers (from the 75-76 band, unreleased) / Cruising for Burgers (alternate version 1977 unreleased) / Peaches En Regalia (Hot Rats) / Ensemble Modern-Hyperprism (Varese track produced July 1993 by Frank, his last production) / 1993 Today Show interview with Jamie Grangel / Strictly Genteel (Finale from 200 Motels)
Tom's book Confessions of a Zappa Fanatic is available on Amazon. Search for the title (or just "Zappa fanatic") and you will find it.

TV dinner by the pool, I'm so glad I finished school.
Be a loyal plastic robot for a world that doesn't care.
The Chill Room, 11 November 2011 11pm PST
2 hours 15 minutes, antiwar show for pinkos and Zappafiles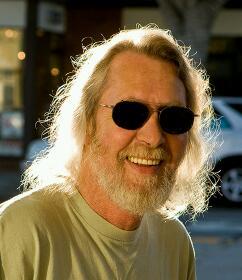 On Veteran's Day the Chill Room brings in H.T. (Tom) Brown to read from and discuss his new memoir called Summer of Love, My Ass! Tom and I worked together in the 90s for Rhino and we share love of music, liberal politics and history. Tom's Vietnam-era adventures are both startling and funny. It is also informative of how young people are broken down to be reconstructed as soldiers - unless they are determined otherwise. And Tom was so determined!
The music we share is all selected by Tom to represent the era. As a longtime Zappa fiend, Tom also shares some of his favorite Frank music too. This is not a regular Chill Room collage but a friendly, evocative talk sorting out time and space. And to get some of you to buy the book.
Set list: Electric Flag-Killing Floor / Bob Dylan-Subterranean Homesick Blues / Mothers of Invention-Trouble Every Day (mono) / Country Joe and the Fish-Fish Cheer_I Feel Like I'm Fixing To Die / Arthur Barrow-Believe It / Frank Zappa-Lucille Has Messed My Mind Up / Mothers of Invention-It Can't Happen Here (from Mothermania) / Frank Zappa-Take Your Clothes Off When You Dance / The Fugs-Wide Wide River & Burial Waltz (It Crawled Into My Hand, Honest!) / Traffic-Feelin' Alright
http://www.summeroflovemyass.com/. http://spbpublishing.webs.com/. With thanks to my listeners, Thomas Ferranti, Reggie Collins, and to killradio and radio4all.net. Comments welcome. Thanks to Rae Lynn for the photo of Tom.
There will come a time when everybody who is lonely will be free to sing and dance and love.
playlist for episode #11 of Truth is Bullshit
every Thursday 4-6 pm PST on www.killradio.org
1. the Smiths - I know its Over
2. Bjork - 5 Years
3. Black Randy & the Metrosquad - Barfootin' on the Wicket Picket
4. Club Foot Orchestra - Hip Hopi
5. Throbbing Gristle - Convincing People
6. Oneirothopter - Whittle
7. Borut Krisnik - Ogenj
8. Primitive Calculators - ?
9. Insomnabulist - Spontaneous Combustion Engine
10. David Bowie - Word on a Wing
11. Mitchell Brown - Kern Rooms
12. the Invertebrates - Corprotized
13. Erik Satie - Je Te veux
14. New Order - Sooner Than You Think
15. Mayhem - Eliminate Illuminate
16. Prof. Cantaloupe - Confessional Installation: Ba-a-a-ad Girl
17. Renaldo & the Loaf - Scottish Shuffle
18. Brain Sucking Peanunnaners - Midnight Sharp
19. FFej - Radio Flyer
20. PTV & Z'ev- North 1
21. Matmos - For the Trees
22. Death Mask - Night Slang
and a live set by Mitchell Brown