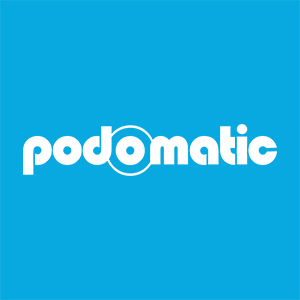 This week the Ladies Sing The Blues, in celebration of Janis Jolpin's birthday on January 19th.
Show 32 Set list
01 - Janis Joplin - Winterland, SF - 1968 - Ball And Chain 9:14m
02 - Janis Joplin - Winterland, SF - 1968 - I Need A Man To Love 5:47m
03 - Janis Joplin - Early 1960s - Black Mountain Blues - (Bessie Smith Cover) 3:29m
04 - Bessie Smith - Columbia Studios, NYC - 1928-03-20 - Empty Bed Blues 6:34m
05 - Bessie Smith - Queens, NY - 1929 - St Louis Blues 8:50m
06 - Mamie Smith & her Jazz Hounds - Crazy Blues 3:24m
07 - Ma Rainey - Baby No No 2:42m
08 - Ma Rainey & The Tub Jug Washboard Band - 1928 - Deep Moaning Blues 2:42m
09 - Memphis Minnie - Hoodoo Lady Blues 3:07m
10 - Ida Cox - The Rose Room - Kentucky Blues 2:48m
11 - Billie Holiday - Hal Roach Studios - 1947 - The Blues Are Brewin' 2:08m
12 - Etta James - I'd Rather Go Blind 6:50m
13 - Etta James - The New Era Club, Nashville, TN - 1963-09-27 - Sweet Little Angel 4:15m
14 - Big Mama Thornton - 1965 - Hound Dog 2:35m
15 - Sippie Wallace, John Mayall and the Blues Breakers - Shorty George Blues 6:23m
16 - Sippie Wallace - Women Be Wise 4:23m
17 - Bonnie Raitt - Wiltern Theater, Los Angeles, CA - 2005-11-21 - Mighty Tight Woman 5:06m
18 - Koko Taylor & The Alligator Allstars w Lonnie Brooks & Junior Wells - The Woodlands, TX - 1993 - Can't Let Go 5:58m
19 - Kristen Kelly - The Banana Stand - VooDoo Woman (Koko Taylor Cover) 3:26m
20 - Susan Tedeschi - 2005 - Share Your Love With Me 4:47m
21 - Amy Winehouse - I Love You More Than You'll Ever Know 4:51m
22 - Becky Barksdale - Real Live - Going Back To Texas 3:51m
23 - Becky Barksdale w John Popper - Fais Do Do - Blues Jam 3:30m
24 - Aretha Franklin - The Legendary Concertgebouw Concert, Amsterdam - 1968 - I Never Loved A Man (The Way I Love You) 3:43m
25 - Janis Joplin - Amsterdam - 1969 - Try (A Just A Little Bit Harder) 5:21m
Podcast for this show available at http://www.radio4all.net/index.php/program/65777

or

http://www.radio4all.net/index.php/contributor/4614
Bubblegum & Other Delights (BG&OD) is a show about sweet, creamy, chewy, melt-in-your mouth nothings: Ear-candy confections that are Pop perfection. While the Bubblegum music trend of the late-1960s to early 1970s is BG&OD's prime nutrient source, two-minute morsels on the musical menu might run the genre gamut from ad jingles to R&B, children's songs, surf music, soul, glitter, punk, TV themes, power pop and novelty tunes.

Special thanks to Domenic Priore, Gary Schneider at Open Mynd Collectibles, Bennett Theissen, Rev. Ben Mook, Doug (from Minneapolis), the chatroom gang and the KillRadio staff. If you'd like to help our station continue to broadcast our shows ad-free, please go to www.killradio.org and donate!
Hosted and created by journalist/designer Becky Ebenkamp, BG&OD currently airs live from 7-9 p.m. (Pacific Standard Time) every other Tuesday on KillRadio.org. Thank you for listening!

Bubblegum & Other Delights Setlist for Tuesday, July 13, 2010
1. "Fun With The Cattanooga Cats" Cattanooga Cats
2. "Raspberries Are Fresh" radio promo: The Raspberries
3. "Apple, Peaches, Pumpkin Pie" The Main Attraction
4. "Punch and Judy" bonus track, The Daydreamer ST (Maury Laws)
5. "Spanky And Our Gang " Margo Guryan
6. "I'm A Believer " SST (Soft Soul Transition)
7. "Wantin' Ain't Gettin'" The Association
8. "Puppy Bobby" Cafe Con Leche
9. "Shaggy Dog" Mickey Lee Lane
10. "Doggone Dog" The Grasshoppers
11. "Surf Monster" Gene Moss And The Monsters
12. "Meet Jacqueline" The Troggs
13. "You Can Do It" The Grasshoppers
14. "Candy (Sugar Shoppe)" The Brady Bunch
15. "Big Rock Candy Mountain" The Grand Concourse
16. "Mother Goosenik Rhymes" Wishniks
17. "Gidget Goes to Hell" Suburban Lawns
go to Part Two for the rest of the show!
Date: July 29, 2010
Special guest: Shelly Ganz
Two hours of audio.
Nick Nack Paddy Wack.
Becky's BG&OD Setlist: June 29, 2010
1 "Cattanooga Cats Theme" Cattanooga Cats: My opener, as always
2 "Dyna-mite" The Blondes: A cover for you Mud lovers...
3 "Blockbuster" The Sweet: Because sirens rock!
4 "Jack Be Nimble" Dakota: A nursery rhyme for budding players.
5 "Nick Nack Paddy Wack" The Valentines: Pre-AC/DC Bon Scott
6 "Fudgie" Co Co's Rubber Band: Just wrong. Illegal in some states.
7 "Down To The Wire" Yellow Hand: Peppified Buffalo Springfield cover.
8 "Creeper Crawler" Groovie Goolies: The TV cartoon band, not the human one. Tho I'd love to hear their take on it.
9 "The Creeps" The Unclaimed: Leader Shelly Ganz was my guest.
10 "So Much" The Count Five: I [heart] monster gimmick bands.
11 "Teeny Bopper" The Unclaimed / Attila & the Huns: Bouncy!
12 "Teeny Bopper, Teeny Bopper" Count Five: The original this time.
13 "Sour Grapes
" The Yellow Brick Road: Chock full of bratty punk snot
14 "I'm Gonna Find a Cave"
Banana Splits: Good. More reverb that way
15. "Sometimes Good Guys Don't Wear White" Las Dillys Sisters: Don't dig the Chiclet Rock Standells cover? These kiddies will cut you.
16. "Sha La La" ? Mark & The Mysterians: As Linc would say, "Solid."
17 "Come On Down Maryann" Ohio Express: Talented teenager Joey Levine is singing. He wrote the song above. And the one below.
18 "Try It" Ohio Express: Standells suggestive "hit" got banned.
19 "Delicious" Us: Uh, do you have a BG-song cousin?
20 "Tasty (To Me)" Jerry Blavat: You're dirty sweet and you're my song!
21 "Summertime, Summertime" The Jamies: Because we don't hear a hurdy-gurdy jamboree often enough.
22 "The R.A.T.T.L.E.S.N.A.K.E. Song" unknown: By all means, if you are in the presence of a deadly snake, pick it up & take it to the zoo.
23 "Special Delivery" California Poppy Pickers: Papers, please. Oh, THAT kind of "poppy" pickin'... a 1910 Fruitgum Company Cover.
24 "Shake It" The Pop Corn Generation aka Mark: Yes, just Mark. He's like Cher and Madonna that way. 1910 FGC singer.
25 "Shirley Applegate" 1910 Fruitgum Company: Why Mark, we were just talking about you...
26 "Indian Giver" 1910 Fruitgum Co.: It's a trifecta! BTW, the family name is Gutkowski, so this "Mark" thing kinda makes sense.
27 "Indian Giver" The Ramones: If Joey were hindu, this song w/b his "free-from-birth certificate." The guy totally got BG.
28 "Makin' Love" The Sloths: Kick-ass, local L.A. 1960s garage band R&B courtesy of the Ganz Manor.
29 "Now That It's Over" The Unclaimed: A single made from a rehearsal tape. Yes, they were THAT good.
30 "Makin' Deals" The Satans: Pleased to meet you. Hope you guessed we made this 45 a year b4 the Stones' "Sympathy FTD"
31 "Without Her" The Rumors: You didn't hear it from me, but this hypnotic rocker kicks ass. Want. No, NEED.
32. "Cry, Girl" Kendells: Who's a big boy?! Actually, a therapeutic lil' garage stomper. Maybe saved some gal from getting knifed.
33 "Sheena Is A Punk Rocker" Las Brujas: A Marky Ramoneless Mariachi Ramones

Also spun: "My Girlfriend is a Witch" by The Cattanooga Cats, which the Unclaimed used to play live. Shelly back announces this song, but it ain't on the podcast because of a recording glitch.—Becky