The Chill Room, 26 April 2013, at 10pm PST on killradio.org

128k. This program is over three hours long, so I split it into two 95 minute segments for easier use.
Stanley Kubrick's movie The Shining (1980) continues to fascinate after 30 years. A new documentary on perceived meanings/radical interpretations of the film, titled Room 237, is now playing the festival circuit. I know it's audacious, but I decided to do a close listen to the entire film soundtrack, and discuss this most extraordinary and densely packed masterpiece of modern horror.
I play an interview with Room 237 producer Tim Kirk and director Rodney Ascher

Most of the program is a close listen to the sound of the film The Shining (1980)
Based on the novel by Stephen King
Film written by Stanley Kubrick and Diane Johnson
Directed by Stanley Kubrick

Major Cast:
Jack Nicholson as Jack Torrance
Shelley Duvall as Wendy Torrance
Danny Lloyd as Danny Torrance
Scatman Crothers as Dick Halloran, the cook
Barry Nelson as Ullman, who hires Jack
Joe Turkel as Lloyd the Bartender
Philip Stone as Grady, the "butler"
This program continues in Deep in the Labyrinth 2

The Chill Room, 26 April 2013 at 10pm PST on killradio.org
This is the second half of a three hour program
Soundtrack: basic score by Wendy Carlos and Rachel Elkind, but Kubrick mostly used modernist music scores which he laid over each other (sort of like the Chill Room!), sound editing was done by Dino Di Campo, Jack Knight, and Bill Rowe.
The non-original music on the soundtrack includes:
Lontano by György Ligeti
Music for Strings, Percussion and Celesta by Béla Bartók
Utrenja — excerpts from the Ewangelia and Kanon Paschy movements and The Awakening of Jacob by Krzysztof Penderecki
Home by Henry Hall and the Gleneagles Hotel Band
Midnight, the Stars and You performed by Ray Noble and His Orchestra, with Al Bowlly

There are three musical interludes not from The Shining:
John Lennon-Instant Karma!
Grateful Dead-Cold Rain and Snow
Ryoji Ikeda-Headphonics

Jack: "I want you to like it here. I wish we could stay here forever ... and ever ... and ever."
The Chill Room, 8 March 2013, 10pm PST on killradio.org.

192k, 135 minutes, the Zappa set I've always wanted to hear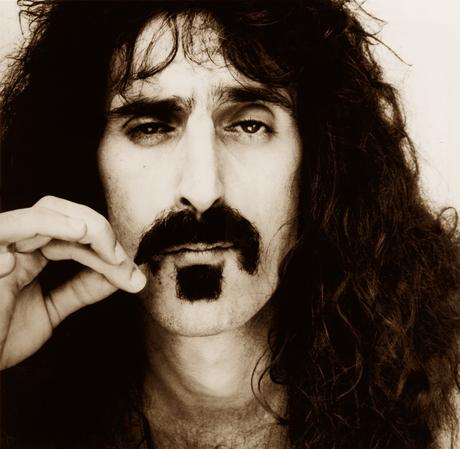 My special guest is H.T. (Tom) Brown, old friend and co-worker. Tom has been a major Frank Zappa fanatic since 1966. He compiled the Zappa Beat The Boots box sets for Rhino Records. His house in Venice was known for years as the Zappa Museum! And he has published Confessions of a Zappa Fanatic, his second book. I invited Tom to sit in with me and play his ultimate Zappa music set, and this is it. Arf! Includes tributes from Zappa musicians and friends, and some amazing music that has never even been booted. Over two hours of wonder from the guy who said he didn't want to be remembered. But it's not up to him.
Set list: All tracks by Frank Zappa and/or the Mothers of Invention unless otherwise noted. Frank's Introduction / It Can't Happen Here (Mothermania edit) / The Rudy Schwartz Project-Frank / Don Preston (with special guest Jimmy Carl Black)-What Was Zappa Really Like? / The Penguins-Memories of El Monte (written by Frank with Ray Collins) / Finnish TV interview from 1974 / Wipeout (6 Dec 1968 Shrine Exposition Hall, Los Angeles) / Help I'm a Rock (25 Oct 1968 Royal Albert Hall, London) / Arthur Barrow & Robert Williams-Trouble Every Day / Brown Shoes Don't Make It (Absolutely Free) / You're A Lonely Little Girl (45 mix 1967) / Dog Breath (45 mix 1969) / Village of the Sun_Echidna's Arf (Of You)_Don't You Ever Wash That Thing? (Roxy LA Dec 1973, from Roxy and Elsewhere) / Dumb All Over (You Can't Do That On Stage Anymore, Vol. 1) / Larry Fischer at the Movies / Any Downers (from the 75-76 band, unreleased) / Cruising for Burgers (alternate version 1977 unreleased) / Peaches En Regalia (Hot Rats) / Ensemble Modern-Hyperprism (Varese track produced July 1993 by Frank, his last production) / 1993 Today Show interview with Jamie Grangel / Strictly Genteel (Finale from 200 Motels)
Tom's book Confessions of a Zappa Fanatic is available on Amazon. Search for the title (or just "Zappa fanatic") and you will find it.

TV dinner by the pool, I'm so glad I finished school.
Be a loyal plastic robot for a world that doesn't care.
The Chill Room, 1 February 2013, at 11:00pm PST on killradio.org
160k, 100 minutes, that's not noise, that's noise music
Screw any use of the phrase "beautiful noise" by anyone else, pure noise -- industrial, natural, electronic, visceral, human -- can be as compelling as anything you've ever heard. No one can say "that's not music it's just noise" anymore -- because this stuff really intends to be noise. I leapt into noise as Art in the 90s when I arrived in Los Angeles, and Noise has always been part of the Chill Room, but tonight let's get specific and do a deep listen to what really are some of my favorite sounds EVER. And there are so many different approaches to making this kind of art.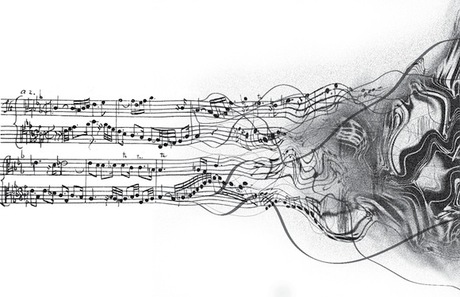 Set list: Luciano Berio-Momenti / Kapotte Muziek-RTM27XCA / Asmus Tietchens-Linea / Merzbow-Twitch of the Death Nerve / Merzbow-Aimie Niwa (Music for Bondage Performance) / Merzbow & Kapotte Muziek-Continuum (side one) / THU20-Untitled ("Letter B" from Het Rchief) / Lt. Caramel-Et Sonner Les Cuckoos / The Sodality-And So You Shall / Nurse With Wound and Stereolab-Simple Headphone Mind
Special thanks first to Linda Hayashi, who turned me on to this music, to Damion Romero and Michael B for the first years of Psychotechnics on KXLU-FM, to my live listeners, to killradio.org and to wfmu.org. This program is for education and entertainment. Comments requested.
To save your purity, you'd go through a bloody ordeal. And so you shall.
The Chill Room, 2 February 2013 on killradio.org

160k, 100 minutes, guilt-free and mindless
We are already deep into the new year and we listen to contemporary music and then leap ten years back in time and find the world is darker and even more dangerous. Or maybe that's just our nostalgia.
Setlist (overlapping and incomplete): Bob Dylan-Tin Angel / Caroliner-Bring Culture to the Treetops (7") / Mouse on Mars-Ape / Nina Simone-Suzanne / Nurse With Wound-Brained (remix) / Jim O'Rourke-Happy Days / Runzilstern & Gurgelstock-Hypnogogia / Frank Dommert-Das Leben in Sulz / Velvet Underground-Sister Ray (Matrix 3 Dec 1969) through rest of show / Paul Bowles-The Sea and the Street / Tim Buckley-Hallucinations / William Burroughs-Twilight's Last Gleaming / L.Voag-The Way Out / The Clash-Hateful / Rolling Stones-We Love You / Beach Boys-Diamond Head / Jack Kerouac & Steve Allen-Tonight 1959
With special thanks to my listeners, to killradio.org and radio4all.net. Comments wearily requested. Don't neglect your genitals.

Anything I want he gives it, but not for free, It's hateful, and it's paid for and I'm so grateful to be nowhere.
The Chill Room, 19 January 2013, 00:00 PST, on killradio.org

160k, 94 minutes, psychology you can dance to
Everything is already waiting for you. This collage is built from layers of songs, texts, Freud, audio from other media, radio, Jung, live performance, music brut, noise, beats, Lacan, glitch, Baudrillard, and anything I can use to push onwards. It wants to BE the story, and my goal is "Further." The essence of sexuality and the voice of interior monologue rule. This one will not leave you alone, and yet is perfect company for a city night.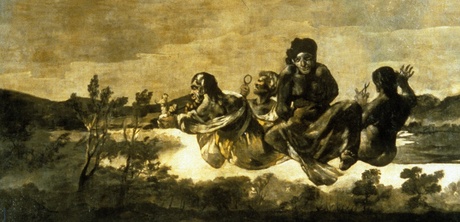 Ingredients for the collage include dialog excerpts from Oliver Stone's Natural Born Killers, two Kathy Acker texts (read by your dj) describing paintings by Francisco Goya, and Tom Snyder interviewing Charles Manson 1981.
Set list music: (overlapping and incomplete, which means some songs are not played all the way through and some are not listed): Tom Jones-Thunderball (live 1965) / Beequeen-Anne No Hi / Ussachevsky-Piece for Tape Recorder / Miles Davis-Spanish Key / The Shaggs-My Pal Foot Foot / Cowboy Junkies-Sweet Jane / Blue Oyster Cult-Cities on Flame with Rock'n'Roll / Prince-Feel You Up (demo) / satanicpornocultshop-Glow Worm / Olivier Messiaen-Oraison / Valley of Capsules-Black Sand Blue Sunshine / The Fates / The Carpenters-Rainy Days and Mondays (traktor mix) / 400 Blows-For Jackie M / Neneh Cherry & The Thing-Dream Baby Dream / Chaurasia-The Night and the Ocean / Bob Dylan-You Belong to Me / The Pugs-Tequila / Nurse With Wound-She and Me Fall Together Like Free Death / Paris Hilton-Turn It Up (varispeed turntable) / Duane Eddy-The Trembler / Stockhausen-Kurzwellen mit Beethoven / Witches Sabbath / The Beatles-Revolution 9 (wubmachine mix) / Peter Gabriel & Nusrat Fateh Ali Khan-Taboo / Throbbing Gristle-Hot on the Heels of Love / Nine Inch Nails-A Warm Place / Steppenwolf-Magic Carpet Ride / Stevie Wonder-Don't You Worry About a Thing / Mothers of Invention-Chrome Plated Megaphone of Destiny / COH + Cosey Fanny Tutti-6 / All the Tired Horses (anonymous remix from soundcloud) / Patsy Cline-You Belong to Me / Die Trip Computer Die-We Are Your Friends
With thanks to killradio.org, my listeners, wfmu.org, Hassan Jamal, Michael Schmitt, my teachers. Posted for educational and entertainment purposes. I own nothing. Comments eagerly hoped for. The image is Goya's The Fates from 1823.

I'll be standing on the side while you check it out.