The Chill Room, 28 July 2012, on killradio.org
160k, 81 minutes, from the old comes the new
This is a classic Chill Room about the history of mashups and dj mixes. Postmodern dj's use existing music as a moving palette to change the ways we listen to it. Here we examine many different types of mashes and talk about what they do and the legality of such use. Turns a number of hit pop records by very famous artists into an avant garde collection of utterly weird, bizarre and hard to find tracks that you can't get on Itunes.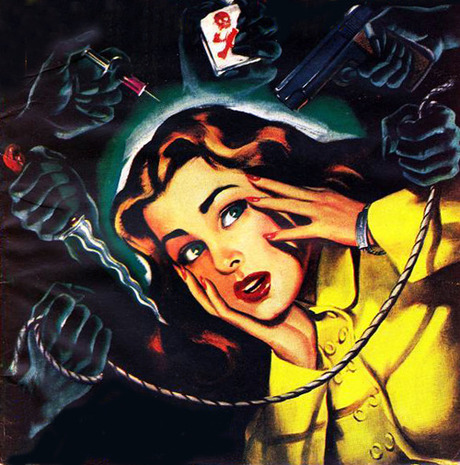 Setlist (overlapping and incomplete): Go Home Productions-Jocko Under Pressure / Blaerg-Shower Scene / John Oswald-Plexture 2 / Poj Masta-Socialist Catholic Mutilation / dsico-Tainted Music / Osymyso-OS Why 50? / Vitamin B12-Burn the Weenies / Holger Hiller-Cumbox / Cream-White Room / dsico-Everybody Knows / dsico-Dirty TSOP / Go Home Productions-Dirrty Stones / Radio Soulwax Part 2 including Waiting for the Man and I Wanna Be Your Dog / Osymyso-California Nightmare / Go Home Productions-Beatleg Bootles including How does it feel to be rich, man? * Sloop for No One * Razor Smile / Big City Orchestra-Bluejay / Go Home Prods-Daytrip to Never Never Land / Mutation-Fabtasia / Go Home Prods-Karma in the Life * Tomorrow's Seeds * Paperback Believer / Mochipet-Captain Beefheart vs. Captain & Tennille / dj bennett-Calm Assurance / Wake Up & Listen-It's Not That Easy Being Greedy / Satanicpornocultshop-Kylie Minogue / Loo & Placido-DJ Love Affair
Presented for educational purposes. With thanks to my listeners, to Mark Vidler, wfmu.org, Vicki Bennett, Ken's Last Ever Radio Extravaganza, Don Bolles, all collage artists. Originally presented live on killradio March 20, 2005 but never before available in stereo. Comments desired.
Guaranteed to razor smile.