Part Two -- The Man Show!

Back Door Man - Howlin Wolf
Repo Man - Iggy Pop
I'm Your Boogie Man - White Zombie
Hurdy Gurdy Man - Butthole Surfers
60 Minute Mna - Clyde McPhatter
Muffin Man - Frank Zappa
Man in Black - Johnny Cash
Secret Agent Man - Johnny Rivers
Watermelon Man - Herbie Hancock
Waiting For The Man - Bauhaus
Man of Considerable Taste - Billy Boy Arnold
Swinging Man - Black Flag
Homo Truck Driving Man - ?
Big Boss Man - Jimmy Reed
Wanted Man - Johnny Cash
21st Century Schizoid Man - Ozzy
I'm a Man You Don't Meet Everyday - The Pogues W/Sinead O'Connor
How I Could Just Kill a Man - RATM
Mr. Highway man - Lester Butler & The Red Devils
Stand By Your Man - Wendy O. Williams W/Motorhead
Hard Workin Man - The Cramps
Macho Man - Village People
If I Were A Rich Man - Zero Mostel
"All changes are more or less tinged with melancholy, for what we are leaving behind is part of ourselves." -Amelia Barr

Potluck Breakfast is live on Weds from 8am-11amPST and available for download on demand and streaming anytime at http://bit.ly/PLBpod.

This week the show ebbs and flows in mood and tempo. Leaning towards slower. Enjoy.

New FSOL, Beach House, Lower Dens, Demdike Stare and much, much more...
The Chill Room, 25 May 2012, 11pm PST on killradio.org
128k, 2 hours, the story of Blood on the Tracks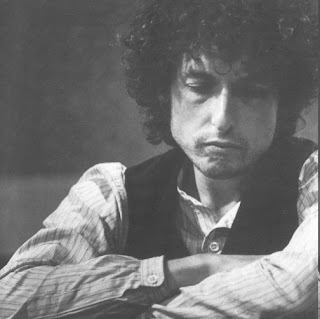 With Blood on the Tracks Bob Dylan could no longer be identified solely as a figure from the 1960s. The album is so well done that if it had been his first album and the 60s material did not exist, he would still be considered the major rock songwriter of the 20th Century. It is the album in which he became a conscious artist, and it has been the standard by which all of his career has been measured. It is a series of songs about examining the past in order to move forward, with the immediate goal of reaching out to his wife Sara, with whom he had become estranged. In 1974, after his comeback U.S. tour -- which had been such a financial but not personal success -- Dylan decided to concentrate on his painting and began studying with 73-year-old teacher Norman Raeben.
Bob Dylan on Norman Raeben (from interviews in 1977-78): "He didn't teach you how to paint so much. He didn't teach you to draw. He didn't teach you any of these things. He taught you [about] putting your head and your mind and your eye together. ... He looked into you and told you what you were. ... If you were interested in coming out of that, you could stay there and force yourself to come out of it. You, yourself, did all the work. ... My mind and my hand and my eye were not connected up. I had a lot of fantasy dreams. ... It wasn't art or painting. It was a course in something else. ... After that I wrote Blood on the Tracks ... everybody agrees that was pretty different. ... There's a code in the lyrics. ... You've got yesterday, today and tomorrow all in the same room."
Set list (all songs written and performed by Bob Dylan including alternates from the album test pressing, outtakes, and tracks from the official album): NYC Sessions September 1974: Tangled Up in Blue / If You See Her, Say Hello / Call Letter Blues / You're Gonna Make Me Lonesome When You Go / Shelter from the Storm (Take 1 and Take 5) / Simple Twist of Fate / Buckets of Rain / Meet Me in the Morning / Idiot Wind (with organ overdub) / You're a Big Girl Now (with organ and pedal steel overdubs) / Up to Me / Minneapolis Sessions December 1974: Idiot Wind / Tangled Up in Blue / Lily Rosemary and the Jack of Hearts / If You See Her, Say Hello
This program is presented for educational purposes. Congrats and honors to Mr. Dylan as the recipient of the Medal of Freedom. Special thanks to my live listeners, to Clinton Heylin and Paul Williams, to killradio and radio4all.net, to Bob Bernstein, to Bernie Camp. Comments requested.
This show is dedicated to Lauren and to Jason and Sarah.
Now the bonds are broken but they can be retied by one more journey to the woods and the holes where spirits hide. It's a never ending battle for a peace that's always torn. Come in, she said, I'll give you shelter from the storm.
Radio Sendiddy 5/26/12 8pm PST 128kbs Stereo
On this one Mass Konfusion kicks things off with a Gang Starr send to start the show. We're then joined in the KiLLRadio studio by 3 members of The A.L.U.M.N.I. Crew: Spliff Hemingway, Ezus, and Born Onetwunie. We sit down with these cats and get familiar with what The A.L.U.M.N.I. Crew is all about, and then jump into some tracks which represent the crew as a whole. We then move into a freestyle session, which concludes with Spliff sending a live in-studio performance of "Buddha Heads", one of the recent tracks he's cooked up with producer Duke Westlake. We then jump back in for a second send from Mass Konfusion, after which we check out one of Born Onetwunie's tracks before the guys from The A.L.U.M.N.I. have to leave the studio to get out to a performance. DJ BoB-E then rides through some tracks, after which we discuss the recent updates surrounding the Sierra Lamar case. Mass Konfusion then takes us through the end of the show. Tune into Radio Sendiddy LIVE every Saturday night from 8pm-11pm PST on L.A.'s own www.killradio.org
SETLIST:

SEND 1 (Mass Konfusion):
ALL TRACKS BY GANG STARR
"Full Clip"/ "You Know My Steez"/ "Above The Clouds"/ "Dwyck"/ "Just To Get A Rep"/ "The Militia"/ "Rite Where U Stand"/ "So Wassup?!"/ "B.Y.S."/ "Skills"/ "Nice Girl, Wrong Place"/ "Now You're Mine"/ "The ? Remains"/ "Code Of The Streets"

SEND 2 (Music From The A.L.U.M.N.I.):
Noah Knowlege "Envision My Words"/ Exo "Untitled"/ Pistol Mcfly "Window Seat"/ Ezus "Mystic"/ G-Quest "Limitations"/ Born Onetwunie "Git & Hold"/ Noah Knowledge, Exo, Spliff Hemingway "Pilot's Cove"

SEND 2.5:
FREESTYLE SESSION
Spliff Hemingway "Buddha Heads" (LIVE)

SEND 3 (Mass Konfusion):
Slum Village feat. Focus "Music"/ Guru feat. Slum Village "Cuz I'm Jazzy"/ DJ Premier & Bumpy Knuckles "We Are At War"/ Apathy feat. Celph Titled & DJ Premier "Stop What Ya Doin'"/ DJ Revolution feat. Guilty Simpson & Royce Da 5'9'' "Do My Thing"/ DJ Jazzy Jeff & The Fresh Prince "Brand New Funk"/ DJ Jazzy Jeff feat. Rhymefest "Jeff N Fess"/ Ice Cube "Jackin For Beats"/ Xzibit "What A Mess"/ Kendick Lamar "HiiiPower"/ Compton's Most Wanted "Mike T's Funky Scratch"/ A Tribe Called Quest "Buggin' Out"/ UTFO "S.W.A.T. (Get Down)"/ A Tribe Called Quest "Lyrics To Go"/ The Notorious B.I.G. "Kick In The Door"

SEND 4 (DJ BoB-E):
Evidence feat. Roc Marciano & Prodigy "Fame"/ Aceyalone "Grand Imperial"/ The X-Ecutioners feat. Large Professor "XL"/ Gang Starr "DJ Premier In Deep Concentration"/ 7L & Esoteric "Think Back"/ Sci-Fi Stu feat. Remarkable Mayor & John Robinson "No Swag Needed"/ Rocky Rivera feat. Otayo Dubb "Beautiful Struggle"/ The CounterParts "To The Top"/ People Under The Stairs "Acid Raindrops"

SEND 5 (Mass Konfusion):
Skin Diamond "Skin Diamond Intro"/ Jane's Addiction "Jane Says"/ Xzibit "Criminal Set"/ Public Enemy "Night Of The Living Baseheads"/ Public Enemy "Rebel Without A Pause"/ Oasis "Wonderwall"/ Statik Selektah feat. Lil Fame, Saigon, & Sean Price "Critically Acclaimed"/ LL Cool J "Luv U Better"/ Grand Puba "I Like It (I Wanna Be Where You Are)"/ Black Sheep "The Choice Is Yours"/ Reks "This Or That"/ The Gap Band "Outstanding"
"A diplomat is a man who always remembers a woman's birthday but never remembers her age" - Robert Frost

Potluck Breakfast is live on Weds from 8am-11amPST on www.killradio.org. Twitter: PTLCKBRKFST.

Thanks for listening.
RADIO SENDIDDY 5/19/12 8pm PST 128kbs Stereo
DJ BoB-E and fellow KiLLRadio DJ, ChickenLeather, kick off the show with a little talk, and then BoX-CaR BoB-E sends a solid hour of new joints. We then pay tribute to the life and music of Donna Summer, who left this world on Thursday, May 17th, 2012, at the age of 63. We go in depth on this one, listening to about an hour and a half of some of the great music Donna left behind. DJ BoB-E then sends a Hip Hop mix to close out the show. The picture below is a memorial mural done by South Bronx-bred graff artist and DJ, SERVE (aka SERVE ONE). Tune into Radio Sendiddy LIVE every Saturday night from 8pm-11pm PST on L.A.'s own www.killradio.org
SETLIST:

SEND 1, NEW JOINTS:
Suff Daddy feat. Phat Kat, Elzhi "Det2bln"/ Oddisee "Hustle Off"/ Gangrene (Alchemist & Oh No) "The Odditorium"/ Gangrene (Alchemist & Oh No) "Walk Hard"/ Doomstarks (M.F. DOOM & Ghostface Killah) "Victory Laps (Madvillainz Remix)"/ I Self Devine "Hold On"/ I Self Devine feat. Buddah Tye "Power"/ I Self Devine feat. Nate Collis, Brother Ali "Living Under Siege"/ Necro "I'm Like Howard Stern"/ Reks w/ Statik Selekatah feat. Slaine "Straight, No Chaser"/ Reks w/ Statik Selektah feat. Kali, J.F.K., Termanology "Such A Show Off"/ Reks w/ Statik Selektah feat. Action Bronson "Riggs & Murtaugh"/ DJ Soko feat. Guilty Simpson "Biters"/ Apollo Brown & O.C. "Fantastic"/ Apollo Brown & O.C. "People's Champ"/ Big Shug "Big Fly Homie"

SEND 2, DONNA SUMMER TRIBUTE:
"On The Radio"/ "Love To Love You Baby"/ "Try Me, I Know We Can Make It"/ "I Feel Love"/ "No More Tears (Enough Is Enough)" duet w/ Barbara Streisand/ "On The Radio" (Long Version)/ "I Remember Yesterday"/ "I Love You"/ "Heaven Knows"/ "Last Dance"/ "MacArthur Park"/ "Hot Stuff"/ "Bad Girls"/ "Dim All The Lights"/ "Sunset People"/ "She Works Hard For The Money"

SEND 3, CLOSURE:
Kam "Still Got Love 4 'Em"/ Azma feat. Planet Asia, Phil Da Agony, DJ LimeGreen "Let Me Show You"/ Braille feat. DJ Revolution "Feel It"/ DJ Limegreen feat. Styliztik Jones, Tabernacle MC'z, SK Soul King "I Ain't Playin Witchya"/ Hears Kra-Z feat. Jonezy "HIghs, Lows, UFO's"/ Benefit "So Sick"
LaDonna Adrian Gaines, R.I.P. 12/31/1948- 5/17/2012