nssjnewskatzenkitties 4/25/12

R. L. Burnside - Shake 'Em On Down, Skinny Woman

Article: "15 Things Men Really Wish We Knew" -
Shape Magazine article (fluff)
Happy Flowers - We Rock, Leave Me Alone,
I Don't Want To Share, Rock bottom

Article: "Cocaine Eats Up Brain Twice As Fast
As Normal Aging" - Live Science article by Stephanie Pappas
R. L. Burnside - Miss Maybelle, Rollin and Tumblin

Article: "Obama Explains Increasing Medical
Marijuana Crackdowns, Raids in Rolling Stone Interview" -
Huffington Post article
Happy Flowers - Not a happy Birthday
Hayseed Dixie - Kashmir
Monty Python - Sit on My Face
Sensational Alex Harvey Band - Faith Healer
Tim Hawkins - The Dollar Store

Chumbawamba W/Jimmy Echo - Timebomb
Hank Williams II - In The Arms of Cocaine
Hank Williams III - Now He's Dead
Chanson de Gogle
R. L. Burnside - It's Bad You Know
Randy Newman - Mr. President
Ray Charles - Early In The Morning
Chumbawamba - Timebomb
R. L. Burnside - He Ain't Your Daddy,
Bad Luck and Trouble
Dave Matthews - Angel From Montgomery
Spirit - I Got A Line On You
Th' Legendary Shack Shakers - You're Gonna Need Me


RADIO SENDIDDY 4/21/12 8pm PST 128kbs Stereo
On this Send we celebrate the release of DJ LimeGreen's debut album, "The Green Room", which dropped on 4/20/12. Joining us in the studio on this one is the man himself, DJ LimeGreen, and 2 of the MC's who put in work on this album: B.News, and A.K.M. of Cypha 7. DJ LImeGreen kicks things off by getting in the mix, and we then proceed to dig into tracks from "The Green Room" during which we get some nice interview action. Spliff Hemingway of The A.L.U.M.N.I. comes through the studio and joins the party, and hits us with one of his latest, after which B.News & A.K.M. hit us with some exclusives. Misleeding shows up just in time for the freestyle session, and afterwards sends one of her latest. DJ LImeGreen takes us out with an exclusive track from DJ Ero & DJ Yahtz's upcoming mixtape "La Conexion Vol III". Tune into Radio Sendiddy LIVE every Saturday night from 8pm-11pm PST, on L.A.'s own www.killradio.org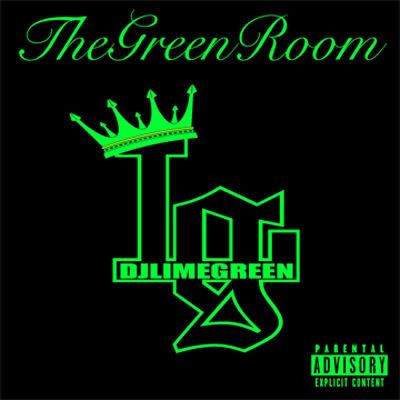 SETLIST:
INTRO:
"Big Fish" feat. B.News, XP (Rhyme Addicts), Isham aka Shampion (track 1 from "The Green Room")

SEND 1 (DJ LimeGreen in the mix):
Jungle Brothers "Behind The Bush"/ Kahlee/ Keith Murray "Hot To Def"/ King Tee feat. Ice Cube "Played Like A Piano"/ Masta Ace "Da Answer"/ Method Man & Redman "Maad Crew"/ Large Professor "Spacey"/ Cocoa Brovaz feat. Raekwon "Black Trump"/ Alkaholiks/ Defari/ Guilty Simpson "Strapped"/ Mr Brady "Left Overs"/ Hieroglyphics "No Nuts"/ Beatnuts/ Dr. Oop "Go To Work"/ Edan "Run That Shit"

SEND 2:
ALL TRACKS FROM DJ LIMEGREEN'S "THE GREEN ROOM"
"What You Doin Now" feat. B.News/ "Last Stand" feat. Soul King aka SK/ "Value$" feat. A.K.M./ "Gold & Silver" feat. B.News/ "Rewind Me Back" feat. Otherwize, Styliiztik Jones, Blame One/ "Sex, Drugs, Murder" feat. A.K.M./ "I Ain't Playin Witcha" feat. Soul King aka SK, Panama Red, Styliztik Jones, Born Allah/ "Higher Than High" feat. Stliztik Jones, Phil Da Agony/ "You Ain't Heard???" feat. B.News/ "Closer To The Ground" feat. YJ, Asterix, Tash, Styliztik Jones

SEND 3:
Spliff Hemingway, Styliztik Jones "Rap Addict" (Produced by Duke Westlake)/ B.News "New Soul" (Produced by RedRocks)/ A.K.M. "Track 5"/ A.K.M., Medusa, Panama Red, Tabernacle MC'z "Green Vapors"

SEND 4:
FREESTYLE SESSION

SEND 4.5:
Misdleeding "It's All Right"

CLOSURE:
Azma, Lexa, DJ LImeGreen "Same Cause" (from DJ Ero & DJ Yahtz's mixtape "La Conexion III")
13 April 2012
Water issuing from the sky once again causing disorientation, dolor. We trot out our black, black souls. And Jan Hammer.
Playlist:
The Go-Betweens: The Sound of Rain
Feist: One Evening
Gwen Stefani: Serious
W.A.T.: Defreeze
Ice the Falling Rain: Lifes Illusion
Ryuichi Sakamoto: Rain
Andrew Bird: Gotholympians
Geneva Jacuzzi: Do I Sad?
Belaboris: Mita Lapsille Tapahtui
Joe Jackson: Steppin' Out
Faithless: Crazy English Summer
Current 93: A Gothic Love Song
Enno Velthuys: Ontmoeting 1
McCarthy: Keep an Open Mind or Else
Róisín Murphy: You Know Me Better
Rainbow: Kiss! Kiss! Disco!
Diana Est: Tenax
Reserve: Destination Pour L'Inconnu
D-Train: You Are the One for Me
Morena y Clara: No Llores Más
Alva Noto & Ryuichi Sakamoto: Aurora
Cindy Bullens: It's Raining on Prom Night
Kelly Hogan: No, Bobby Don't
Charli XCX: Stay Away
Kirsty MacColl: Berlin
Sonic Youth: Shadow of a Doubt
Jan Hammer: Crockett's Theme
Communards: Never Can Say Goodbye
Madonna: Causing a Commotion
The The: Giant
Nat'l Bag broadcasts live every Friday from 10am to noon (Pacific)
"All of us have moments in our childhood where we come alive for the first time. And we go back to those moments and think, This is when I became myself."-Rita Dove

Live Weds from 8am-11amPST on www.killradio.org. Follow on the twiter: @ptlckbrkfst "like" us on the Facebook.
This week: Stoner rock (white hills, Mt Carmel), deep funk (Lakeside), weird electronic stuff (monolake, burial). The usual mixed bag of new and old goodness.
nssjnewsmixedbag041812

Beck = Whiskey Faced Radioactive Blow Dryin Lady
Tiny Lights = 5'1"
Muffs = Rock And Roll Girl

Article: "Holder Vows to End Raids on Medical Marijuana Clubs"
by Ryan Grim
The Boredoms = Title Unknown (they only speak Japanese!)

Article: "Obama Administration's War On Pot: Oaksterdam's
Founder Richard Lee's Exclusive Interview After Raid"
By Lucia Graves...both articles from The Huffington Post

Skylab = Go Metric
Fisticuffs Bluff = ??
Crystal Goff = They Don't Make Love Like They Used To
Stephen Lone Wolf = Thank God I Quit Drinkin
David Mitchell = Voice of the Homeless

Commander Cody = Down to Seeds and Stems Again
Cab Calloway = Reefer Man, Smokin Reefers (?)
Canned Heat = Reefer Blues, Same All Over
Cop Shoot Cop = Got No Soul, Everybody Loves You
Nina Hagen, Lena Lovich = Don't Kill The Animals

RADIO SENDIDDY 4/14/12 8pm PST 128kbs Stereo
On this send DJ BoB-E and Mass Konfusion are joined in the KiLLRadio studio by members of The Shapeshifters family. DJ BoB-E and Circus kick off the show, and once on air are joined in the studio by Radioinactive (it was his birthday), Asmar, Burt, and Mass Konfusion. We dig into the The Shapeshifters library and send some great tracks. 2Mex then arrives in the studio and joins the party. We pay special attention on this show to tracks from Radioinactive's new album ""The Akashic Record", dropping April 30th. We also listen to tracks from 2Mex's album "My Fanbase Will Destroy You", as well as music from Circus's album "Gangstahz Fo Gawd". Almost all of the instrumental music on this show is from Asmar's album "The Living Zombeats". Tune into Radio Sendiddy LIVE every Saturday night from 8pm-11pm PST on L.A.'s own www.killradio.org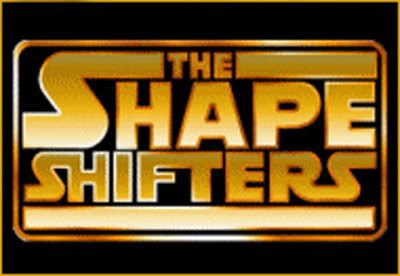 SETLIST:
SEND 1:
Rammlezee vs. K-Rob "Beat Bop"/ The Shapeshifters "Who's Got Presents"/ The Shapeshifters "Run The Crowd"/ The Shapeshifters "Korn Bizkit"

SEND 1.5:
2Mex, Circus, Xololanxinxo "Night And Day"/ AWOL One, Circus, All Deadly Jizzm, RadioInactive, Xololanxinxo "Farmer's Market Of The Beast"/ The Shapeshifters "Little Life"/ The Shapeshifters "Circuit City"/ Circus "Fruitopian Conditions"

SEND 2:
The Shapeshifters "Rob One Mixtape Megamix"/ The Shapeshifters "Words Of Wizdumb"/ The Shapeshifters "Mos Eisley"/ The Shapeshifters "Triple Threat"

Send 3:
2Mex "The Return Of Fernandomania"/ 2Mex "Naive Melody"/ Radioinactive feat. La Caution & 2Mex "Mint Tea"

SEND 4:
Tracks From 2Mex's album "My Fanbase Will Destroy You"
"Press Your Luck" feat. Nobody/ "Dead Hand Control" feat. Maney Wilson/ "What You Know About" feat. Prince Po/ "Dear Deer Diary"

SEND 5:
Tracks From Radioinactive's album "The Akashic Record"
"Gypsy Shoe" feat. Busdriver, LA Kool, Sunny Levine/ "Gobo"/ "What I Do"

SEND 6: (Closure)
The Shapeshifters "Pindar"