The Chill Room, 17 May 2013 at 10:00pm PST on killradio.org

160k, 2 hours 45 minutes, indulge yourself, because YOU are the Cosmos
This program has been split into two parts. Part One is 94 minutes.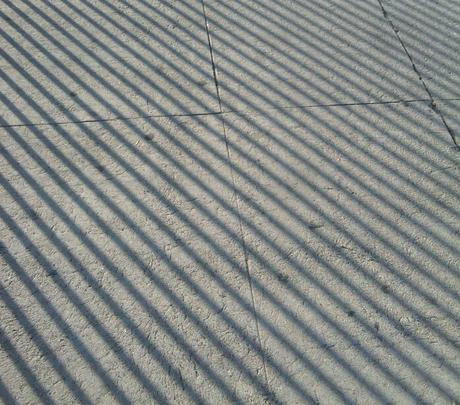 I've been doing the Chill Room for ages now, leading up to just this moment. This week I am making something long form. Long enough to have tendrills connecting wave to point. Long enough and full enough that you might forget where you are. Long enough and wide enough and deep enough to get lost.
Yet I've had tech problems, blown out recordings, shorts in audio circuits, all just in trying to put this program together. But that makes its goal even greater. It never loses its focus and dangles more than one reality before us, glowing for all of us to benefit. This one was meant to be. You were meant to hear this. This is a really hot, very cool, and extremely Chill show. Tell your friends about it, please.

Set list (overlapping and incomplete):
Part One Intro / Richard Berry-Louie Louie / Richard Rabbit Brown-James Alley Blues (the greatest record ever made) / Politics with John Fugelsang / Julie Andrews and Cast-The Lusty Month of May / Jah Wobble-Tales from Outer Space / Carl Sagan-The Cosmos / Spacemen 3-That's Just Fine / Matmos-Ross Transcript / Wendell Austin-LSD / Carl Sagan is challenged by a Creationist / Spirit-Fresh-Garbage / Daniel Menche-Jugularis / Spaceheads-Over the Moon / Ivo Malec-Bizarra / Illusion of Safety-MK Ultra / Peter Seligman-Fav32 / Miranda Sex Garden-A Fairy Tale About Slavery / Emarnel Dimas De Melo Pimente-Rozart / Clock Shop / Mathematiques Moderns-Disco Rough / Merzbow-Another Crash for High Tide / Merce Cunningham-Space+Time Part 1 (ubuweb) / Dr Benway-Mind Trix / Bobby Fuller Four-Love's Made a Fool of You / Go Home Productions-Pinnocchiohead on LSD / Brian Eno-Music for Airports / Cary Grant and LSD, a history

The Chill Room, 17 May 2013 at 10:00pm PST on killradio.org

160k, 70 minutes, part 2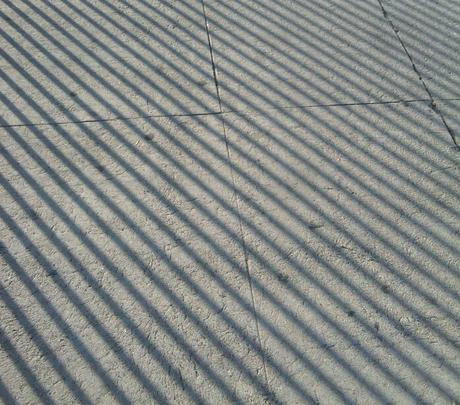 Cary Grant answers audience questions 1986 / Rosie and the Originals-Angel Baby / Leonard Cohen-Field Commander Cohen (Tour of 1979) / The Hafler Trio-The Emasculation of Contempt / Illusion of Safety-Always Somewhere Else / Daniel Menche-Live on WFMU 5 Nov 2011 / Yoav with Emily Browning-Where Is My Mind? / PJ Harvey-Meet Ze Monster / Merce Cunningham-Space+Time Part 2 / The Ramones-I Don't Want to Go Down to the Basement / Carl Sagan-Humility / Ali Farka Toure and Ry Cooder-Diaraby / Circle-Matka / Yes-Heart of the Sunrise / Sky Burial-Within and Without / Danielle Dax-Brimstone in Barren Land / Beth Orton-She Cries Your Name / Jack Smith & Tony Conrad-Carnival of Ecstasy / Carl Sagan-We humans are capable of greatness / Donovan-Cosmic Wheels
"It will not be we who reach Alpha Centauri and the other nearby stars. It will be a species very like us, but with more of our strengths and fewer of our weaknesses. More confident, far seeing, capable and prudent. For all our failings, despite our limitations and fallibilities, we humans are capable of greatness." - Carl Sagan
The Chill Room, 26 April 2013, at 10pm PST on killradio.org

128k. This program is over three hours long, so I split it into two 95 minute segments for easier use.
Stanley Kubrick's movie The Shining (1980) continues to fascinate after 30 years. A new documentary on perceived meanings/radical interpretations of the film, titled Room 237, is now playing the festival circuit. I know it's audacious, but I decided to do a close listen to the entire film soundtrack, and discuss this most extraordinary and densely packed masterpiece of modern horror.
I play an interview with Room 237 producer Tim Kirk and director Rodney Ascher

Most of the program is a close listen to the sound of the film The Shining (1980)
Based on the novel by Stephen King
Film written by Stanley Kubrick and Diane Johnson
Directed by Stanley Kubrick

Major Cast:
Jack Nicholson as Jack Torrance
Shelley Duvall as Wendy Torrance
Danny Lloyd as Danny Torrance
Scatman Crothers as Dick Halloran, the cook
Barry Nelson as Ullman, who hires Jack
Joe Turkel as Lloyd the Bartender
Philip Stone as Grady, the "butler"
This program continues in Deep in the Labyrinth 2

The Chill Room, 26 April 2013 at 10pm PST on killradio.org
This is the second half of a three hour program
Soundtrack: basic score by Wendy Carlos and Rachel Elkind, but Kubrick mostly used modernist music scores which he laid over each other (sort of like the Chill Room!), sound editing was done by Dino Di Campo, Jack Knight, and Bill Rowe.
The non-original music on the soundtrack includes:
Lontano by György Ligeti
Music for Strings, Percussion and Celesta by Béla Bartók
Utrenja — excerpts from the Ewangelia and Kanon Paschy movements and The Awakening of Jacob by Krzysztof Penderecki
Home by Henry Hall and the Gleneagles Hotel Band
Midnight, the Stars and You performed by Ray Noble and His Orchestra, with Al Bowlly

There are three musical interludes not from The Shining:
John Lennon-Instant Karma!
Grateful Dead-Cold Rain and Snow
Ryoji Ikeda-Headphonics

Jack: "I want you to like it here. I wish we could stay here forever ... and ever ... and ever."
The Chill Room, 20 April 2013, on killradio.org

160k, 90 minutes, becoming coherent
We live in such a time that not long ago we had a government which refused to listen to the people. Now we are unsure of what is heard by the govt and what isn't. Something coherent has been lost. The date of this show, April 20, is the anniversary of so many "issues." Hitler's birthday, the anniversary of Waco and Oklahoma City and Columbine. (It's also my dad's birthday.) So much of modern experience is beyond any kind of ordinary comprehension, because it is beyond our senses and systems. This program also signifies ten years in Iraq, which was an unjust illegal war. So what it does is use examples of favorite modernist musics (mostly ambient instrumentals but also containing songs) in order to call for revolution. Yes, a call for blood. Listen close or you'll miss it. Each musical piece is a "text" to add to all the other texts.
Set list (long ambient pieces overlapping & incomplete): Kevin Ayers, Robert Wyatt, Francois Bayle-"IT" (We Did It Again) / North Michigan Radio Scan / Led Zeppelin-Ten Years Gone / Robin Wood-The Incoherent Text (excerpt Hollywood from Vietnam to Reagan, read by your dj) / Caroliner-Legs Go, Mind Goes, Lungs Go (7") / Frank Dommert-Kiefermusik / Nurse With Wound-Cold / The Hassles-Hour of the Wolf / Merzbow-Another Crash for High Tide / Dusted-Childhood / Mort (sung in Spanish, can anyone help me identify this old salsa?) / Molotov Cocktail-New Year's Eve saxophones and UFOs / Asmus Tietchens-Linea / Donovan-Ferris Wheel / Underworld-Kittens / Cluster-Untitled / THU20-Der Holzweg / Sky Cries Mary-2000 Light Years from Home / MIJ-Two Stars / Yes-And You and I / The Haters-Journey into Pain / Frank Dommert-Das Leben in Sulz / Wendy Carlos-Beethoven's 9th (Scherzo)
This program presented for education and entertainment. Special thanks to live listeners, Louise, Alan, Dennis. Of course thank you to Jason Berthume for holding onto this one for me. A special salute to Richard Lippe. Thanks to killradio.org and radio4all.net. Comments comments comments.
Now, what is this madness that invades your fair repeating of your soul? Is it the hour of the wolf?
The Chill Room, 6 April 2013, at 00:00 PST on killradio.org
160k, 97 minutes, laughing our lives away to be free once more
This is the late show from the Chill Room last Friday, and it dives so deep it finds a new timeout zone! Look, I am no baseball cap wearing, BPM-obsessed, 20-something shuffler of beats. I don't even like hiphop! But I know that this artform of meshing and merging music and ideas is more potent than you've ever realized. If you have never listened to the Chill Room, you're in for a surprise. Leave your ego at the door, and settle in. This is the culture we've always dreamt about.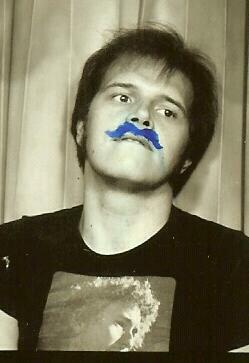 Set list (layered, overlapping and incomplete): Blues Image-Ride Captain Ride (doubled and morphed) / Carla Azar-Tomorrow Never Knows (Sucker Punch) / Apples in Stereo-Strawberryfire / Yann Tomita and the Doopees-Introduction to the LP / XX Century Zorro-La Cote d'Azur (excerpts) / The Hi-Fi Bros.-Goin' Out of My Head / Los Samplers-La Vida Es Llena De Cables / Timonium-La Lucha / Lan Terner-Dog Days / Thud mumps / Merzbow-Another Crash for High Tide / Bernard Bonnier-I Can't Sing / Illusion of Safety-Jazz Odyssey (1995 Spaceland) / Strawberry Alarm Clock-Strawberries Mean Love / Lemon Kittens-In Wooden Brackets / Are you reading this set list? Just a note to say thanks, most people don't even care and wouldn't know the difference / Andy Sykora-untitled CD / Kevin Ayers-Soon Soon Soon / Nurse With Wound and Current 93-Bright Yellow Moon / The Ipnotico Tango-Ipnotico Tango / Expo-Do the Expo / Phill Niblock & Michelle Boulez / Almost Got Killed Today / Lost Attic-Blueahh / John Cale-Big White Cloud / The Cryan Shames-Sailing Ship / DJ Shadow-Changeling / Danielle Dax-Kernow / Iannis Xenakis-Persepolis / Noah Creshevsky-Canto di Malavita / Procol Harum-A Whiter Shade of Pale / Burka Band-Burka Blue / The Aerovons-With Her / The Chips-Rubber Biscuit
Special thanks to killradio.org and radio4all.net, my live listeners, Weezy, Alan, Dennis. Comments requested. Presented for educational and mind blowing purposes. The color, taste and smell is strawberry. What obsesses you?
it is not dying
it is shining
it is being
it is knowing
it is believing